Beauty Tips
Drink this vegetable juice in winter and do body detox, learn how to prepare them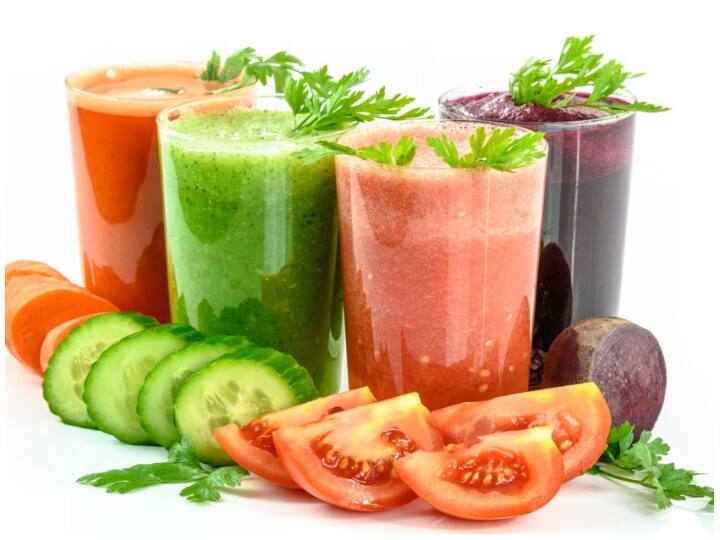 Drink Vegetable Juice To Detox Body: Winters have arrived. Along with this, the season of new vegetables has also arrived. In this season all kinds of vegetables especially green vegetables are available in the market. The winter season is also called the season of making health. During this, people make all efforts from reducing weight to driving away diseases. Green vegetables are helpful in this. We have also brought some such vegetable detox juice recipes for you, from which the body can be cleansed.
Choose Vegetable Juice, Not Fruit Juice
Always remember this thing that when your goal is to detox the body and lose weight, then never choose fruit juices. The sugar present in them does not make them a suitable drink for detox. You should always choose vegetable juices. You can use any vegetable that is in season, just it should have juice.
Carrot and Ginger Juice
You can extract juice from any vegetable like carrot juice. For this, use red or orange carrots that you get here. If you add some ginger to it, the taste will increase further. You can sprinkle a little black salt before serving. However, detox drinks are good only if they are drunk without any salt and spices.
green juice
Spinach juice also comes in the category of green juice. For this, add clean leaves of spinach along with some coriander or lemon grass which are available here and extract the juice. Pour lemon juice on top and drink it. You can also take bottle gourd or cucumber juice instead. It is important that the vegetables be green.
Beet juice
Beetroot is the main for this. You can also add a little piece of ginger and one or two carrots with it. Take out the juice and consume it by adding a little lemon juice and rock salt. Pomegranate and tomato can also be added to it. Their combination gives a very good taste.
Similarly you can extract juice of any vegetable and drink it. However, if you have any medical condition, first consult your health care professional.
Also read: Recognize The Symptoms Of Common Cold, Flu And Viral
Check out below Health Tools-Calculate Your Body Mass Index ( BMI )
Calculate The Age Through Age Calculator