Beauty Tips
How to include spinach in children's diet? Know the Tasty and Easy Recipes of Spinach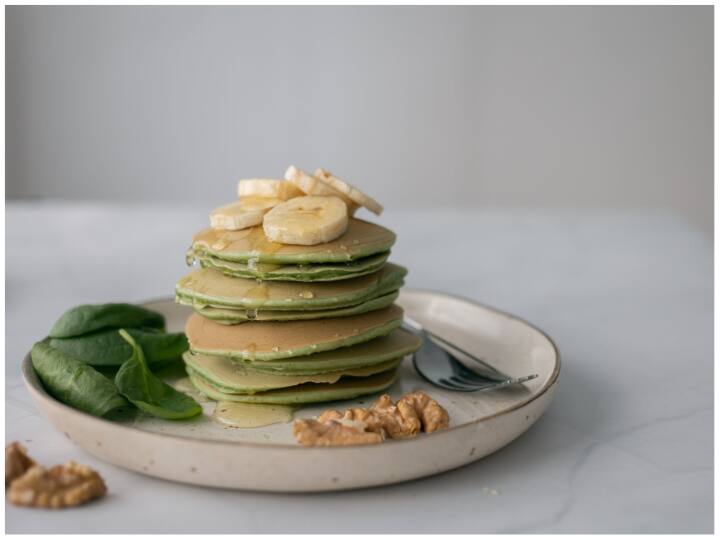 Tasty Spinach Recipes For Children: With the arrival of winter, the season of spinach comes. Spinach is such a vegetable that apart from iron, there are many other nutrients. It is rich in Vitamin A, Vitamin C, Vitamin K1, folic acid and calcium. Spinach is very beneficial for both children and adults. However, when it comes to feeding spinach to children, they often show tantrums. That's why we have brought some such recipes of spinach which children will eat with passion. See easy and tasty recipes of spinach here.
Spinach Moong Dal Idli
To make this dish, soak moong dal and rice overnight and grind it finely in the morning. Boil a cup of spinach and mix it and grind ginger, green chili and green coriander along with it. Pour this mixture into the idli stand and serve the idlis hot. Children will also be happy to see green idli and spinach will also reach their body.
Spinach Corn Sandwich This dish is a favorite of children. For this, chop the spinach finely and steam it lightly. Now add white sauce boiled corn and cheese to it and bake a sandwich by putting it in multigrain bread. Serve it with kids favorite sauce. They will eat spinach with great fervor in this form.
Palak Tikki For this dish, take boiled potatoes and add finely chopped spinach to it. Now mix some part of paneer and make a mixture by adding chaat masala, garam masala, salt, pepper in the right proportion. Other finely chopped vegetables can also be added to this mixture. Now make small tikkis and stir fry them. Children enjoy the crispness that comes due to spinach in these tikkis.
You can also take other leaves and green peas along with spinach for this recipe of Palak Kebabs. Boil them and grind them. Now add hung curd, gram flour, potato and paneer and mix it. Add chopped onion, coriander chili etc. to it and make small rolls. Add salt and pepper to it as well. Now bake this roll on the pan and give it to the children. Its taste is very tasty due to the mixture of curd and paneer.
Palak Paneer Roll For this recipe, boil the spinach and grind it and knead the dough with this mixture. While kneading the dough, add a little salt and oil and keep it aside. Now make paneer or potato stuffing (whatever your kids like) and bake rotis or parathas with spinach flour. Put this stuffing with layers of sauce in the middle and feed it to the children.
Also Read – Choose These Healthy Options With Evening Tea
Check out below Health Tools-Calculate Your Body Mass Index ( BMI )
Calculate The Age Through Age Calculator