Bollywood
5 single fathers of Bollywood, playing the responsibility of mother along with father, 1 started with Kareena Kapoor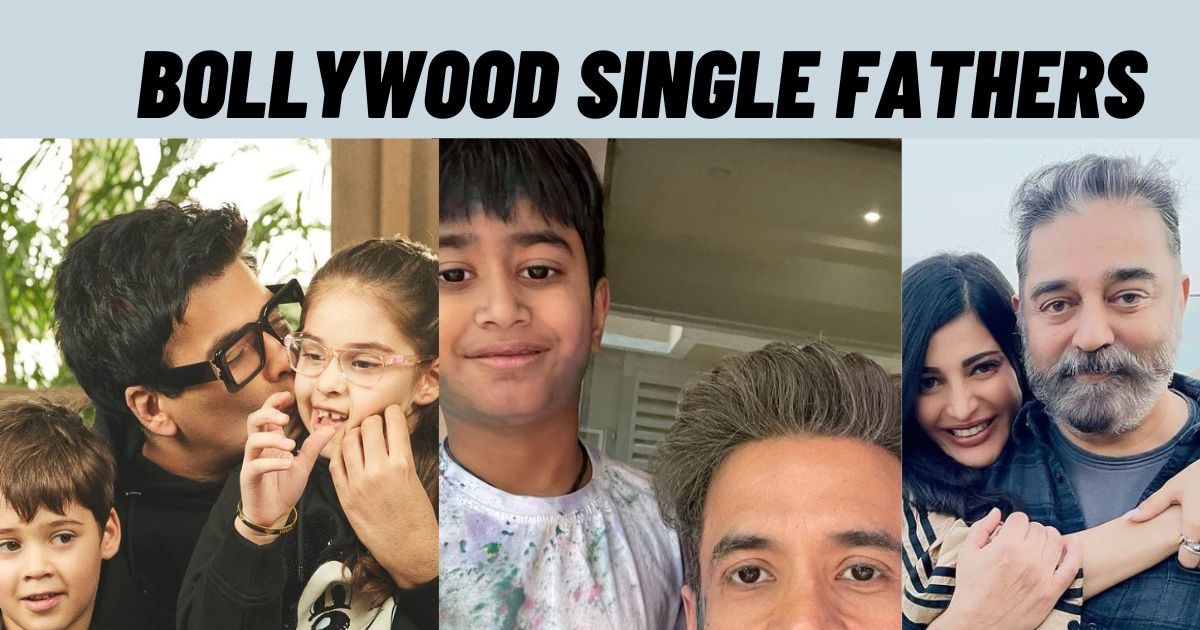 Mumbai. It is often said that it is not easy to fulfill the responsibility of a mother. Mother has an important role in the upbringing of children, but many times the circumstances are such that the children do not get the love of the mother. There are many such celebs in the world of entertainment too, who are single-handedly fulfilling the responsibility of father and mother. These include names ranging from Karan Johar, Chandrachun Singh to Kamal Haasan.
01
There are many examples in the world of entertainment, in which celebs are single-handedly fulfilling all their responsibilities as a father. These celebs did not get married or their marriages broke up. But they are taking care of their children very well.
02
Karan Johar, the big name of the Bollywood world, did not marry. In the year 2017, he welcomed Roohi and Yash to his home through IVF. Karan often shares his photos with both of them. In an interview, he says that he tries to give a lot of love to the children. Along with this, they also keep giving information about right and wrong.
03
In the film world, Chandrachun Singh had earned a lot of name in the initial days. After this he disappeared from films for some time. In the past, he was seen in 'Arya' and 'Puppet'. In the year 2007, their son Sharanjay was born. Then he decided to take a break in his career and raise her as a single father. He says that at one point it was more important for me to give time to my son.
04
Tusshar Kapoor made his Bollywood debut with Mujhe Kuch Kehna Hai opposite Kareena Kapoor. Tushar's coin could not do much in the film world. After that he had stepped into the world of production. In the year 2016, Lakshya Kapoor came to his house through IVF. Tushar likes to spend most of his time with Lakshya. Tushar has said in many of his interviews that he is living his life as a single father.,
05
The name of South Superstar Kamal Haasan is also included in this list. Kamal and Sarika separated in the year 2004. After this Kamal raised his two daughters Akshara and Shruti Haasan alone. As a father, Kamal fulfilled his every responsibility very well.
06
Very few people know that actor Rahul Bose is also fulfilling his responsibility as a single father. In the year 2007, he adopted 6 children from Andaman and Nicobar. Since then, he is trying to give good upbringing to all of them. He also keeps doing charity for the children. (All photos celeb Instagram)