Bollywood
94-year-old actress hospitalized in critical condition, Sulochana has done more than 250 Hindi films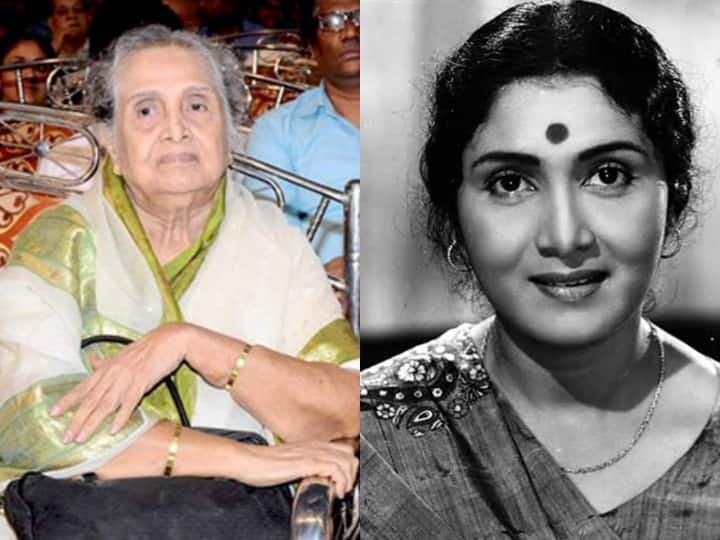 40-50s Hindi Cinema Actress: The condition of famous actress Sulochana of yesteryears is critical. In such a situation, 94-year-old Sulochana has been admitted to the hospital. The veteran actress is undergoing treatment at Sushrusha Hospital in Mumbai. Sulochana's daughter Kanchan Ghanekar had a special conversation with ABP News in which she told that actress Sulochana was having trouble breathing. At the same time, due to other age-related diseases, he has been admitted to the hospital. His health is going on deteriorating.
Sulochan on ventilator
Sulochana's health worsened on Saturday, in such a situation, she was put on ventilator late at night. Before that, she was being given continuous oxygen. Sulochana's health deteriorated in the month of March this year as well. Even then she was admitted to the hospital due to breathing and other age-related ailments. But she was cured after 3 weeks of treatment in the hospital. After this the doctors sent him back home.
Let us tell you that in the month of March, when Sulochana was admitted in a critical condition, the Chief Minister of Maharashtra, Eknath Shinde had said to bear all the expenses of her treatment. 3 lakh was also given to the hospital for immediate treatment from the Chief Minister's Fund.
Sulochana is a known face of Marathi films
Sulochana did more than 50 Marathi films. In which she was seen from lead heroine to supporting role. As an actor, Sulochana entered the world of acting in Marathi films in the 40s. After giving many hit Marathi films, she also became the heroine of Hindi films.
Did a lot of work in Hindi films
Sulochana has worked in more than 250 films in Hindi cinema. In the early days of her career in the 40s, she played heroine roles in many big films, but later she was recognized as an actress playing the role of a 'mother' in Hindi cinema.
Sulochana played the roles of big hero/heroine's mother and their relatives in hundreds of films and also made a mark for herself as a character actress. She played mother/relative roles of Dev Anand, Sunil Dutt, Rajesh Khanna most often as a mother. It was also mentioned in an interview that she would love to play the role of the mother of these three heroes.
Sulochana started playing mother and character roles in the late 50s, before that she worked as a lead heroine in Hindi and Marathi films. During this, he worked as a lead actor opposite many heroes of the 40s and 50s like Ashok Kumar, Trilok Kapoor and Nazir Hussain.
Awarded for contribution to cinema
Sulochana has been awarded the Padma Shri Award in 1999, the Filmfare Lifetime Achievement Award in 2004, and the prestigious Maharashtra Bhushan Award in 2009 from the Government of Maharashtra. Sulochana's full name is Sulochana Latkar, but she became famous by the name Sulochana and was always known by this screen name.
read this also: Watch: A few days after delivery, Payal MaliK was seen doing workouts with husband Armaan, users said – would have stopped for a few days