Bollywood
'Adipurush' action trailer launch, stadium packed with people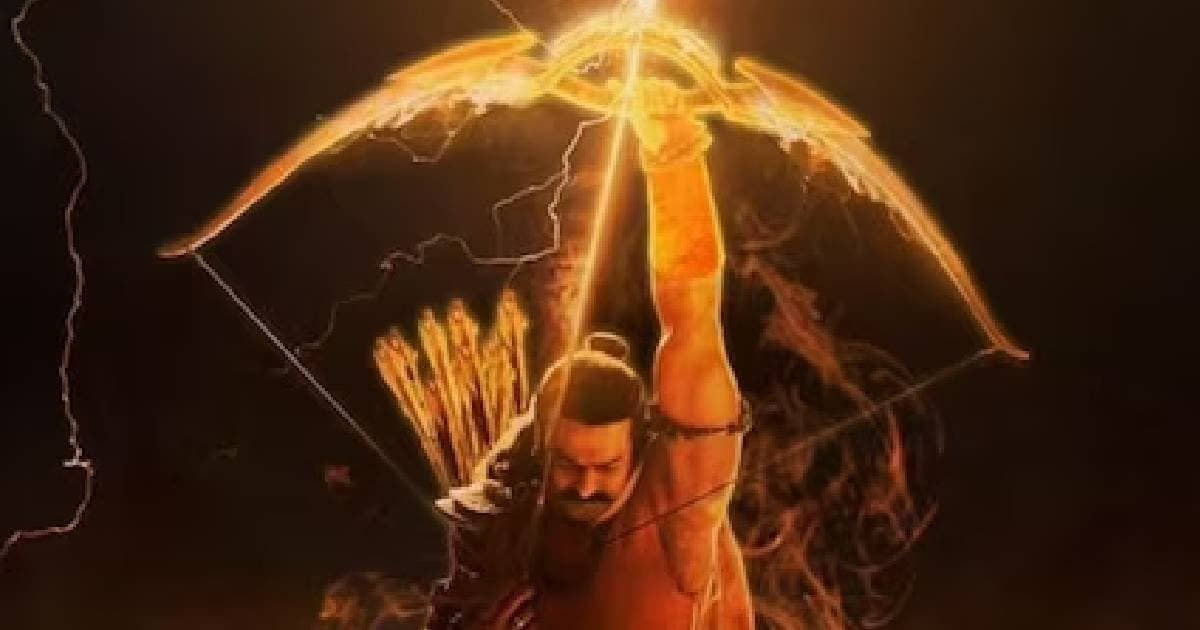 New Delhi. Fans are eyeing the release of Prabhas and Kriti Sanon starrer film 'Adipurush'. Fans are very excited about this film. Before the release of this film, which will be released on the big screen on June 16, the makers have decided to release its action trailer. A mega event has been organized in Tirupati for the trailer launch, where you will also be surprised to see the crowd of people.
There has been a lot of buzz about Prabhas' film Adipurush even before its release. The excitement of the people for this film based on Ramayana is being created. Since the release of the trailer of the film, the excitement of the people about this film has increased more than before. Now another news related to this film has come to the fore. Actually, at the time of the release of this film, the makers have made up their mind to release an action trailer. A large crowd of people has gathered outside this event.
The film was shot in 30 days, the budget was 45 crores, earning 200 crores, now the superstar is craving for a hit
Action trailer of 'Adipurush'
Now 10 days are left for the release of this film. Before releasing the film in cinema hall, its action trailer will be released in Tirupati. Thousands of people gathered in Tirpati to watch the action trailer of the film. The action trailer of the film will be of 2 minutes 27 seconds. In the trailer that was released earlier, people got to see the emotions of Lord Ram. At the same time, in the action trailer, people will get to see the war between Lord Ram and Ravana.
" isDesktop="true" id="6436715″ >
Prabhas's craze speaking headlong
The success of the film can also be gauged from the way people gathered at Tirupati ground to watch the action trailer of the film. Seeing this huge crowd, it can be guessed that Adipurush can perform better than expected. The grand view during the trailer is also clearly showing the passion of the people towards the film. Outside the event, people are seen raising slogans of Jai Shri Ram. At the same time, many fans are also seen shouting Prabhas-Prabhas.
Makers took a big decision
Now only 10 days are left for the release of Adipurush. In such a situation, the makers have taken a big decision. In fact, one seat will be kept vacant in every theater during the screening. This seat will be dedicated to Lord Hanuman. This will be done for the purpose of celebrating people's faith towards Lord Hanuman. It is written in the statement of the makers- Whenever Ramayana is recited, Lord Hanuman appears there.
Let us tell you that Prabhas is going to play the role of Lord Ram in the 500 crore film Adipurush, while Kriti Sanon is in the role of mother Sita and Saif Ali Khan is playing the role of Lankesh.
,
Tags: Adipurush, To install Entertainment news., Prabhas
FIRST PUBLISHED : June 06, 2023, 20:53 IST