Bollywood
'Adipurush' earned 432 crores before release! 85 percent of the budget's earnings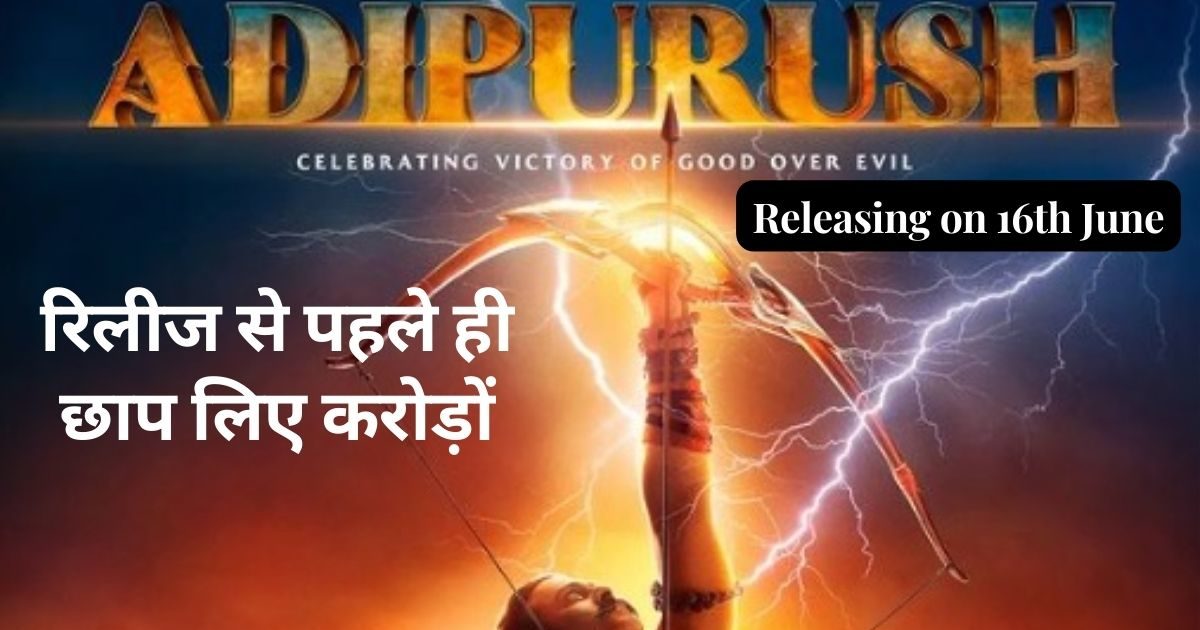 Adipurush releasing on 16th June: Mumbai. The month of June has started and in terms of entertainment, many films are going to be released this month. But everyone's eyes are fixed on June 16 because Om Raut's film 'Adipurush' is going to release on this day. Craze is visible among the audience regarding this film of Prabhas, Saif Ali Khan, Kriti Sanon, Sunny Singh. Big news is coming to the film that it has already earned 75 percent before its release. Come, let's learn how?
01
Ever since the teaser of Om Raut's film 'Adipurush' came out, the film had become a topic of discussion. The trailer and songs of the film have got the love of the people and it is believed that the film will earn well from the very first day.
02
In the film, Prabhas will be seen in the role of Lord Ram, Kriti Maa Sita, Sunny Singh Laxman, Saif Ali Khan Ravana and Devdutt Gajanan Nage Hanuman. Talking about the budget of the film, its total budget is said to be 700 crores. That means a lot of money has been spent on this mega budget film.
03
Everyone's eyes are on this big budget movie of Prabhas. According to the report of Bollywood Hungama, this film has got crores of impressions even before its release. The film has made a pre-collection of Rs 432 crore. That is, the film has already taken out a considerable percentage of its budget.
04
According to reports, the satellite, music, deletion and other rights of the film have been sold for around Rs 247 crore. Apart from this, its minimum guaranteed theater revenue in South Belt has been estimated at Rs 185 crore because Prabhas' films are craze there.
05
Looking at the response 'Adipurush' is getting, trade analysts believe that the film can make a record collection on the very first day. According to estimates, the film will collect more than 100 crores on the first day.
06
While the rest of the actors are busy promoting Om Raut's film. At the same time, Saif Ali Khan, who is playing the role of 'Ravana' in the film, is behind the scenes. He is away from promotional events.