Bollywood
'Ah' came out of Zeenat Aman's heart, said – 'It seems that God has not forgiven her'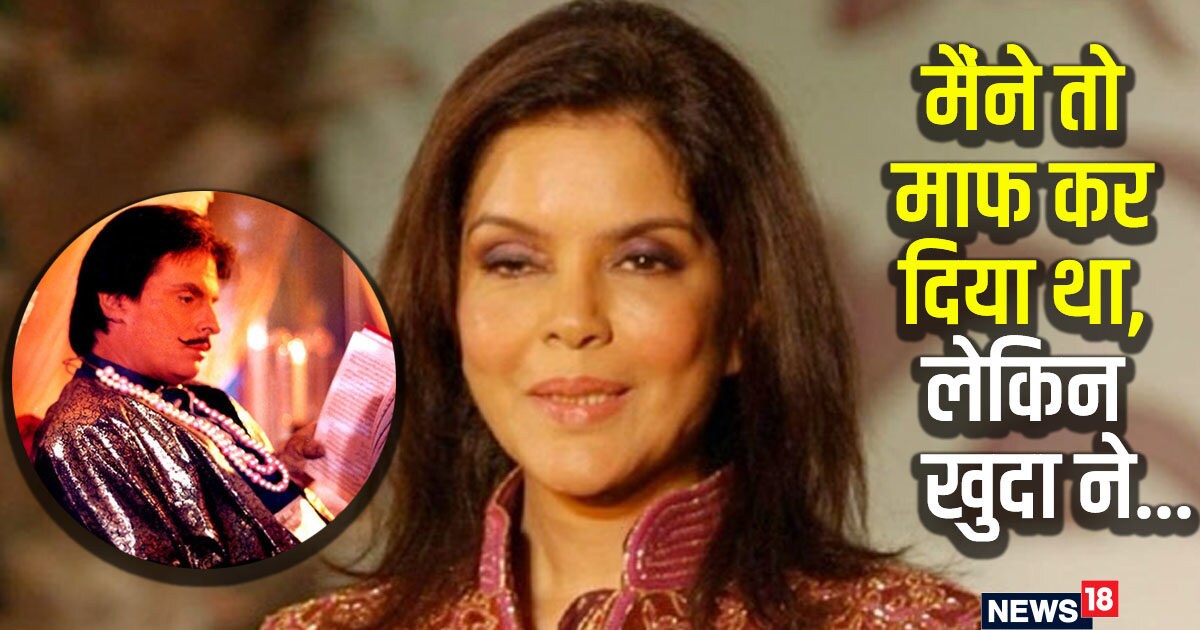 New Delhi. Zeenat Aman is that actress of her era, who has not only won the hearts of many actors but also the fans with her performance. She was a famous actress of the 70s. She was known for her dressing sense and bold acts in most of the films. Zeenat has given more than one film in her career and has been in limelight for her personal life as well. Love happened, marriage also happened but love was not complete. From the first marriage, you will get that never-forgettable pain, remembering which maybe even today the soul will tremble.
Zeenat Aman fell in love while doing films. Career was at peak, then they decided to get married. But even after everything happened in life, that love was not destined. Got only sorrow in life. However, whoever hurt him, he forgave them all. But, he had left the decision of 'ah' that came out of the heart to the one above. He reiterated this after a painful accident in 1990.
Love happened on the set of 'Abdullah'
Who does not know the relationship between Zeenat Aman and Sanjay Khan. Tales of both their love and unhappy married life after love marriage have been in headlines in B-Town. According to media reports, Zeenat Aman and Sanjay Khan's love started on the sets of the 1980 film 'Abdullah'. The love story of both of them started from here and then both of them got married secretly. Sanjay Khan was married even before marrying Zeenat.
Kicked and punched in front of everyone in the hotel
This love of both could not last for long and this marriage turned into an unhappy married life. In the first year of marriage, a rift started between the two. In 1980, Sanjay beat Zeenat a lot in a five star hotel. Actually, Sanjay wanted to shoot the missed part of a song in the film, so he called Zeenat to Mumbai. However, Zeenat had given dates to some other producers. That's why she refused to come first, although she came to Mumbai because of her love for Sanjay. Zeenat comes to know that Sanjay is partying with his wife Zareen at Taj Hotel. When Zeenat Aman reached Hotel Taj, Sanjay came to know that she had come to the hotel to meet him in the presence of his wife. After this he lost his temper and thrashed Zeenat fiercely in the hotel room. Be it holding the hair or dragging by the hair, they were repeatedly kicked and punched.
Sanjay had made him half-dead by beating.
Even after being beaten so much by Sanjay Khan, Zeenat Aman did not register a case with the police. Because Zeenat really loved him. This is the reason why he decided to forgive Sanjay. However, this whole incident came to the public when Zeenat, while giving an interview to a publication, informed that it was not the first time that Sanjay Khan had beaten her. Once before also, Sanjay had beaten him so much that he had serious injuries in his eye and also had a lot of injury on his ribs.
When Sanjay Khan was badly burnt
The paths of both had separated, but in the year 1990, Sanjay Khan played the lead role in the serial 'The Sword of Tipu Sultan'. He himself directed this serial. Sanjay Khan had a serious accident during the shooting of the serial Tipu Sultan, in which he narrowly survived. On February 8, 1990, Sanjay Khan was badly burnt on the set of Tipu Sultan. When the fire broke out on the set, 40 people were present there. His body was burnt up to 65 per cent. Its seriousness can be gauged from the fact that he had 73 surgeries in 13 days.
I left the decision to the one above
After this incident, Zeenat had said in an interview, I had forgiven him, but I think God has not forgiven him. Because I had left my decision in the hands of the above.
,
Tags: Entertainment Special, sanjay khan, Zeenat Aman
FIRST PUBLISHED : June 03, 2023