Bollywood
Aishwarya Rai's life resides in daughter Aaradhya, love was looted like this on her beloved's birthday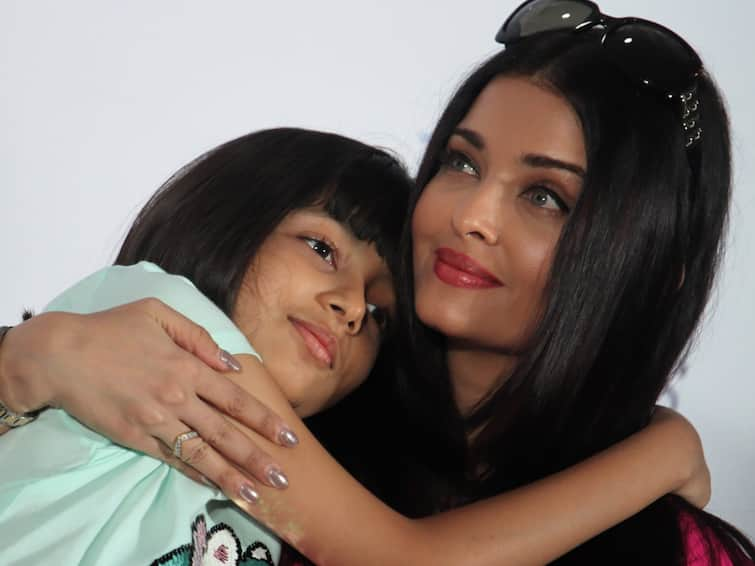 Aishwarya's Birthday Post For Aaradhya: Aaradhya, daughter of Abhishek Bachchan and Aishwarya Rai Bachchan, is celebrating her 11th birthday today. Aaradhya was born on 16 November 2011 and she is one of the most famous starkids of Bollywood. She is also the most beloved of the Bachchan family and especially of her mother Aishwarya Rai, who has showered a lot of love on her daughter's birthday.
This is how Aish wished his princess
On the special occasion of Aaradhya Bachchan's birthday, her mother and actress Aishwarya Rai shared a picture on Instagram. In this, she is seen kissing her daughter on the lips. Seeing this glimpse, it would not be wrong to say that Aaradhya is a piece of her mother's heart. Sharing this, Ash wrote in the caption, 'My love, my life… I love you very much… My Aaradhya'. By the way, even if Aishwarya had not said this, this picture was enough to express her feelings.


News Reels
You can see the number 11 written in the background of the picture and today Aaradhya is also celebrating her 11th birthday. In such a situation, this picture seems to be of the celebration at 12 o'clock in the night. Fans on social media are also showering a lot of love on this glimpse.
Aaradhya's birthday is celebrated with a theme
Abhishek and Aishwarya Bachchan have always been celebrating Aaradhya's birthday with great fanfare. Every year a different theme is kept for Aaradhya's birthday party. Along with this, the starkids of Bollywood attend the party. Photos of his party are also viral on social media. In such a situation, it will be interesting to see how Aaradhya's birthday is celebrated this time.
read this also, Leather jacket, messy hair… Shah Rukh Khan spotted in cool look at Mumbai airport, 'Pathan' seen surrounded by security