Bollywood
'Alia becomes a lawyer', what does Ranbir do when he has a fight with his wife? The actor gave this answer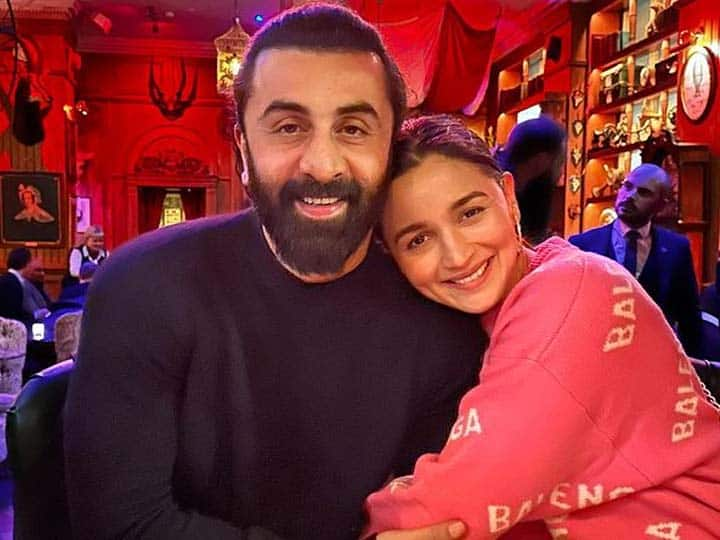 Ranbir Kapoor On Alia Bhatt: The chemistry of Ranbir Kapoor and Alia Bhatt is very much liked. The couple is very happy after becoming parents and both spend most of their time with daughter Raha Kapoor. Ranbir Kapoor often talks about his wife Alia Bhatt in some event or interview. Now Ranbir Kapoor told what he does whenever he has a fight with Alia Bhatt.
What does Ranbir Kapoor do when there is a fight?
Ranbir Kapoor has revealed in Kareena Kapoor's chat show What Women Want. In the show, Kareena asks Ranbir Kapoor what he does whenever he gets into a fight with Alia. In response to this question, the actor says, "If there is a fight, I just take a little space. Alia is like she is a lawyer. If she feels that she has been wronged, she does not give up until she proves her point. I am such a person who has no ego, no self respect. I am very happy to say I am right or wrong sorry, but I love the concept of space.
all things have to be cleared
Ranbir Kapoor further said, "When there is a fight between a couple, both of them say many things to hurt each other, which really does not mean anything. Meanwhile, the other person feels that this is all you think and then he sits holding those three-four things. In such a situation, things have to be cleared.
Couple got married last year
Ranbir Kapoor and Alia Bhatt got married in the month of April 2022 last year. In November last year, both became parents of a daughter named Raha Kapoor. Alia has not yet shown Raha's face to the fans.
Talking about the work front, Ranbir Kapoor will soon be seen in Animal film. At the same time, Alia Bhatt is waiting for the release of her next film Rocky and Rani's love story.
Also read- Lawrence Bishnoi gave an open challenge to kill Salman Khan, said- 'If not me then someone else will do it'