Bollywood
Amit Kumar's first hit song, Baaton-Baaton, how was the tune prepared! And it became 'Bade Achhe Lagte Hain…'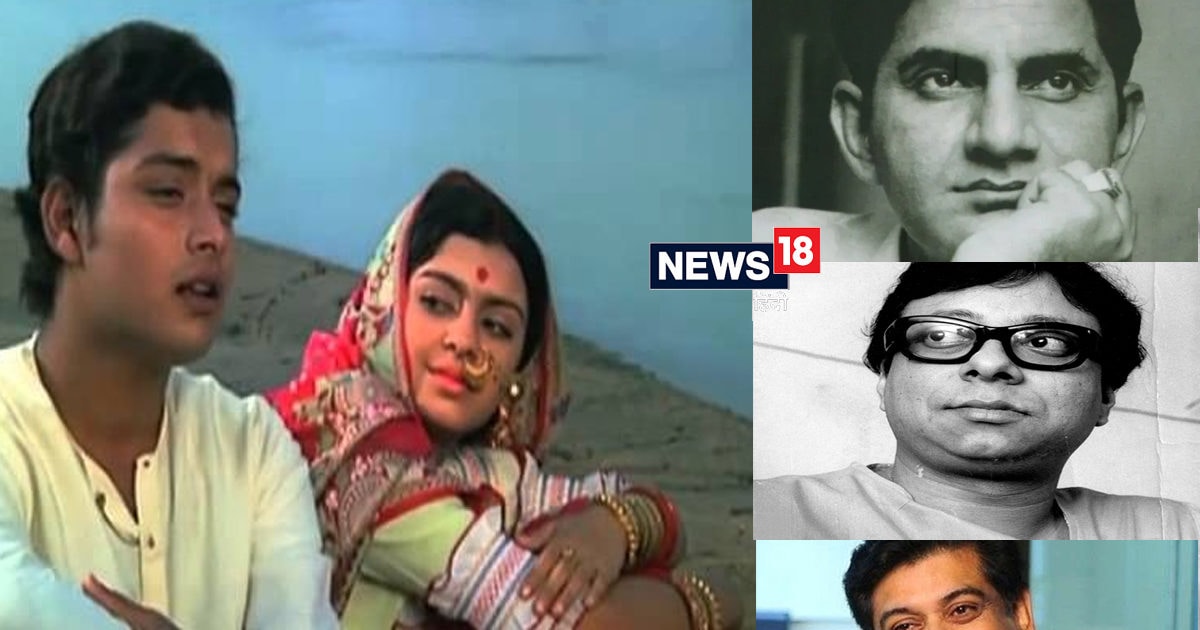 There will not be such a person who knows Hindi, who would not have heard a superhit song. That song is none other than the song 'Bade Achhe Lagte Hain…' that comes suddenly to millions of people even today. The song had lyrics by Anand Bakshi, voice by Amit Kumar and music by Pancham Da i.e. RD Burman. Do you know about this song adorned with the sweetness of all these, how it became a talking point. Do you know that this song from the film 'Balika Vadhu' was the first hit song of singer Amit Kumar.
RD Burman i.e. Pancham Da was one step ahead of his father Sachin Dev Burman. Such a name of Indian music which brought music from the traditional world to the door of modernity. But one question always remained in people's mind that how would this great man make music.
The song from 'Balika Vadhu' is 'Bade Achhe Lagte Hain…'
Famous filmmaker Shakti Samant from the state of Bengal was making the film 'Balika Vadhu'. The song of this film is 'Bade Achhe Lagte Hain…' Tarun Majumdar was playing the responsibility of directing the film. Sachin was the hero of the film. In the 60s, people used to recognize Sachin as a child artist, but in a few years he started working in films as a hero. 'Geet Gaata Chal' was his first hit film before Balika Vadhu. This was his first film, in which he became a hero for the first time.
Pancham da did not make music without meeting the artist
One specialty of Pancham da was that he did not make any music without meeting the artist of the film. As soon as Shakti Samant of the film 'Balika Vadhu' told him about the hero of the film, he asked Shakti Samant to send Sachin to his home. As soon as 19-year-old Sachin got the news, he immediately reached Pancham da's house.
Why did Sachin become restless while talking to Pancham Da?
We talked for some time and Pancham da said to Sachin, 'I will never say anything wrong to you. Sachin got restless because of this. He could not understand why Pancham da told him like this. He further said, 'Because my father's name is also Sachin. Sachin became very happy on this matter. He immediately said, my father is crazy about Sachin Dev Burman, that's why he named me Sachin. Pancham da's talk with Sachin went on for hours, Sachin thought he was talking. But something else was going on in his mind. It was in Pancham Da's mind that he was talking with the hero of 'Balika Vadhu'. Was noticing them on everything.
Pancham da had prepared the tune in talks
He also came out of the house with Sachin. Started walking here and there and then came home again. Again both of them were talking that while talking, Pancham da sat down with the harmonium. Sachin was talking and started fingering the fifth harmonium. Sachin closed his eyes, he became silent seeing this and started looking at her. Pancham Da started humming and immediately the tune of this hit song of 'Balika Vadhu' was ready. Sachin was surprised to see how he did this in conversation.
" isDesktop="true" id="5608421″ >
Amit Kumar's first hit song proved
This was the magic of Pancham Da. Pancham Da was the one who made music in every talk. Later on, Anand Bakshi Saheb wrote lyrics on this tune and 'Bade Achhe Lagte Hain' became a wonderful sight in front of the audience. Due to this song, the biggest benefit was given to singer Amit Kumar, who gave vocals to this song. This proved to be the first hit song of his life.
First read breaking news in Hindi News18 Hindi| Read today's latest news, live news updates, most reliable Hindi news website News18 Hindi.
Tags: Entertainment Special
FIRST PUBLISHED : March 21, 2023, 17:48 IST