Bollywood
Amitabh Bachchan and Rajinikanth will be together after 32 years, Big B can be seen in Thalaivar 170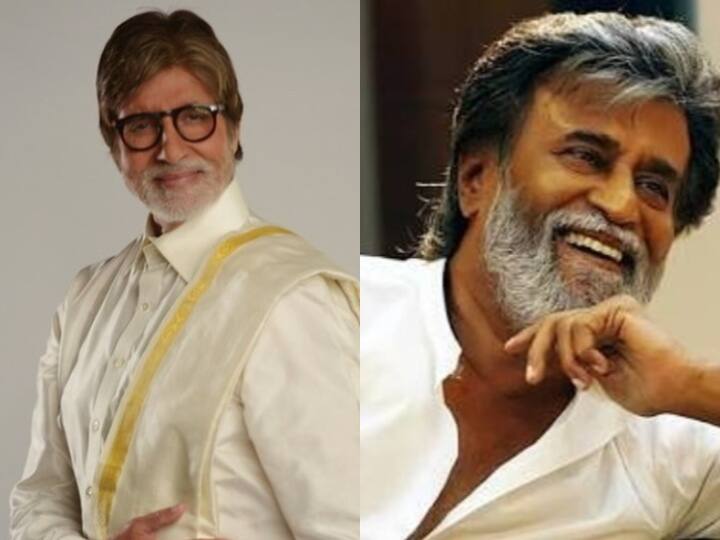 Amitabh Bachchan-Rajnikanth in Thalaivar 170: Rajinikanth has been in discussion about his film 'Thalaivar 170' for some time now. Often different types of updates keep coming out regarding the film. Now such news related to a film is coming out, which Bollywood fans will be happy to hear. According to India Today's report, Amitabh Bachchan and Rajinikanth, two superstars of Indian cinema, are going to be seen once again on the big screen. Together they have done films like 'Hum', 'Andha Kanoon', 'Girftaar'. Now both can be seen in 'Thalaivar 170' after almost 32 years.
Rajinikanth has recently finished shooting for his film 'Jailor' and is now working on 'Lal Salaam'. After this Rajinikanth will start shooting for 'Jai Bheem' fame director TJ Gunanavel's film 'Thalaivar 170'. This will be the 170th film of Rajinikanth's career, hence it has been named 'Thalaivar 170'.
According to the report of the portal, it will be produced by Lyca Productions and after almost 32 years, Big B and Rajinikanth will be seen together on the big screen.




Suriya may have a cameo in 'Thalaivar 170'
According to media reports, a cameo of Tollywood veteran Surya can also be seen in this film. Let us tell you that Surya will be seen in a 15-minute extend scene. After the news of Suriya's cameo, the audience is eagerly waiting for this movie. However, till now there is no confirmation of Surya's role in 'Thalaivar 170'.
how is the movie
This film of Rajinikanth is said to be based on a real incident. Rajinikanth is going to be seen in the role of a right seeker in the movie. This movie of Rajinikanth is being bankrolled by Lyca Productions. Along with this, Anirudh Ravichander has given music in the film. According to reports, this movie will be released in theaters by the year 2024. Along with this, there is also a rumor that Rajinikanth can be seen in the role of a policeman in the film.
read this also :
GHKKPM Maha Episode: Sai-Virat killed in plane crash, life of both will end like this in front of each other at the last moment