Bollywood
Amitabh Bachchan expressed grief over the demise of actress Sulochana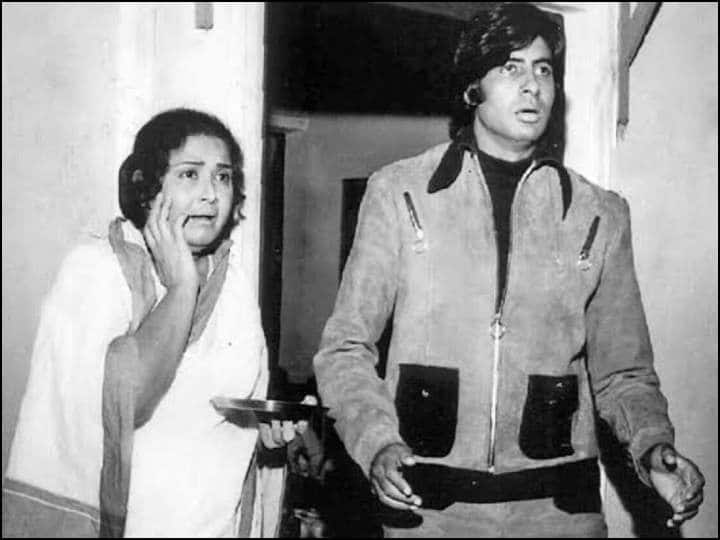 Amitabh Bachchan And Sulochana: Sulochana, who was one of the best actresses of her time, said goodbye to this world on June 4 at the age of 94. Entire Bollywood has expressed deep sorrow on Sulochana's death. Meanwhile, Amitabh Bachchan has also condoled the death of the actress.
Amitabh Bachchan expressed condolences
Expressing grief over the death of actress Sulochana, Amitabh Bachchan wrote on his blog that, 'We have lost another great actress of the cinema world – Sulojana ji. She played the role of a loving, loving and caring mother in many of my films. She was ill for a long time and now she has gone to heaven leaving all of us.
Continuing his talk, Amitabh further wrote that, 'I was keeping an eye on his health along with his family, and finally this bad news came. We can only pray in this hour of grief.
Film career like this
Born on July 30, 1928 in Khadakalat village of Belagavi (now in Karnataka), Sulochana made her film debut in 1946. Bimal Roy classic film 'Bandini' is still remembered among Sulochana's top movies. Apart from this, actress 'Jab Pyaar Kisi Se Hota Hai', 'Duniya', 'Ameer Garib', 'Baharon Ke Sapne', 'Kati Patang', 'Mere Jeevan Saathi', 'Pyaar Mohabbat', 'Duniya', 'Johnny Mera'. Naam', 'Warrant', 'Joshila', 'Doli', 'Prem Nagar', 'Aakraman', 'Bhola Bhala', 'Tyag', 'Aashiq Hoon Baharon Ka', 'Adhikar', 'Nai Roshni', Movies like 'Aaye Din Bahaar Ke', 'Aaye Milan Ki Bela', 'Ab Dilli Door Nahin', 'Majboor', 'Gora Aur Kala', 'Devar', 'Kahaani Kismat Ki', 'Talaash' and 'Azad' I have shown the power of my acting.
movies with amitabh
Sulochana has worked with Amitabh Bachchan in films like 'Reshma Aur Shera', 'Yaarana', 'Muqaddar Ka Sikandar' and 'Roti Kapda Aur Makaan'.
Imran i.e. Zeeshan Ayub of 'Scoop' is so educated, know everything about the actor's education