Bollywood
Angelina had presented an example of love by writing her name in blood, then broke the relationship within three years?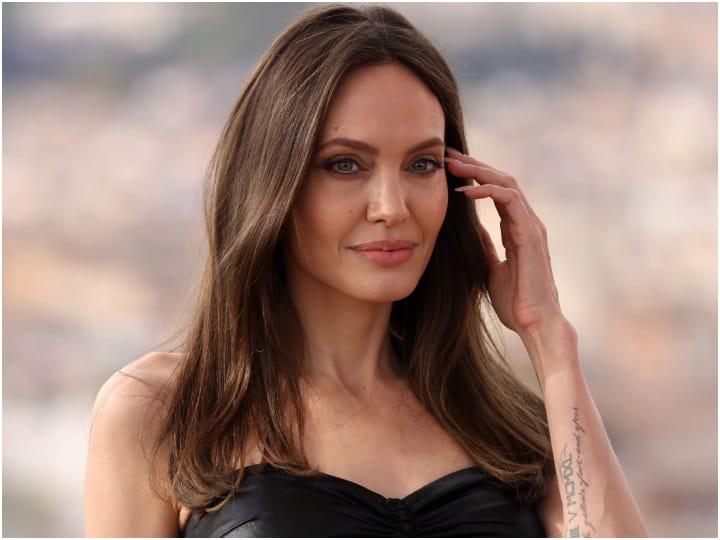 Angelina Jolie Jonny Lee Miller Love Story: Love is a curse, the one who touches it burns it… Surely there can be no better words to describe love than this and if that love is of Angelina Jolie, then these words are perfect, in fact, Angelina is the only person like this. Who wrote the story of his love with his own blood. Completed it, then left the journey incomplete… Actually, in the year 1996, on this day i.e. March 28, Angelina married Johnny Lee Miller. Let's get acquainted with this love story full of friendship, love, conflict and then denial of relationship…
When Angelina's heart got hacked
Ishq knocked in the life of just 20-year-old Angelina when she was working in the film Hacker. While shooting during the year 1995, she met Hollywood actor Johnny Lee Miller and Angelina's heart was hacked on the set itself. The fever of love not only hit Angelina but also Johnny Lee Miller. Both started dating each other and on March 28, 1996, both of them got married.
Ishq's letter written with love
People still remember the marriage of Angelina and Johnny Lee Miller. Why shouldn't it be so? Actually, Angelina wore a T-shirt on the wedding day, on which she had written Johnny's name with her blood. This move was disclosed by Angelina herself. She told that she wanted to make Johnny Lee Miller feel special.
wall pulled in just 18 months
The fate of just 20 years old Angelina was on the heights at that time. Career was on the rise and love was complete, but someone's eye caught sight of their love. Initially, the romanticism of this marriage became an example for everyone, but after just 18 months, both of them decided to live separately. The rift in the relationship was so deep that both of them got divorced in the year 1999. However, their friendship continues till today.
Rumors of coming together again
After the divorce, Angelina married twice and Johnny Lee Miller married once, but both were not happy. The situation is that both are still single. During the year 2018, when both of them started meeting once again, the speculation about their coming together intensified. Even though both have not said anything on this till date, Angelina has confessed that divorcing Johnny Lee Miller is the biggest mistake of her life.
Complaint filed against Taapsee Pannu in Indore, accused of hurting the image of Sanatan Dharma