Bollywood
Anurag Kashyap said this after Kamal Haasan regarding 'The Kerala Story'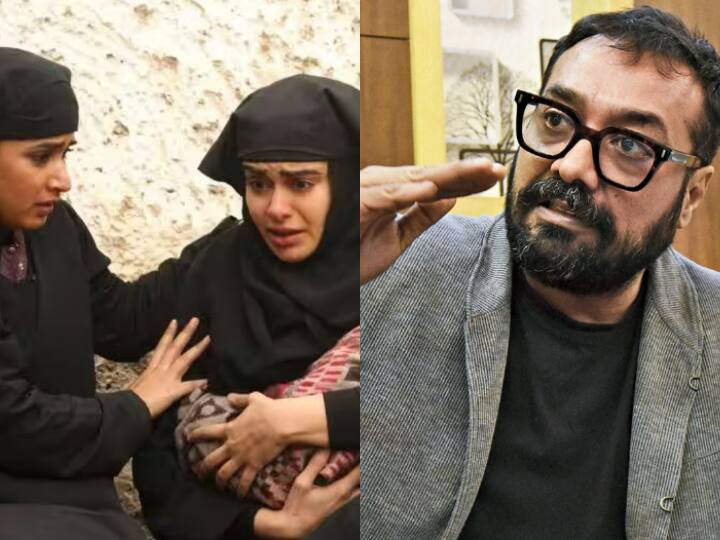 Anurag Kashyap On The Kerala Story: Sudipto Sen's film The Kerala Story is being appreciated by the audience. The film is also doing well at the box office and has earned more than 200 crores. However, even now some people are opposing it. Now director Anurag Kashyap's name has also been included in this list. Anurag Kashyap, who made superhit films like Gangs of Wasseypur, has described The Kerala Story as a propaganda film. Before this, Kamal Haasan has also called this film a propaganda film.
Anurag Kashyap said such a thing for the film
Kennedy director Anurag Kashyap while giving his opinion on The Kerala Story said that in today's era no one is safe from politics. In today's era, it is very difficult for films to be non-political. Now many propaganda films like The Kerala Story are being made. Although I am against banning any film, but I must say that it is a propaganda film.
what is the story of the film
Let us tell you that 'The Kerala Story', directed by Sudipto Sen and produced by Vipul Shah, first claimed that many women in Kerala were forced to convert and then they were sent to the terrorist group Islamic State (ISIS). However, after getting embroiled in controversies, this figure was said to be three. Adah Sharma plays the role of a Hindu Malayali girl in the film who after conversion becomes Fathima Baa, who joins the ranks of women who went missing from Kerala and later joined ISIS. . The film was released in theaters on May 5 and Adah Sharma, Sonia Balani, Yogita Bihani and Siddhi Idnani have played important roles in it.
Also read: Adipurush New Song: The first song of 'Adipurush' 'Ram Siya Ram' was released as soon as it was released, got so many views on YouTube in just one hour