Bollywood
Arjun Kapoor's sister Anshula is dating this script writer? Along with the video going viral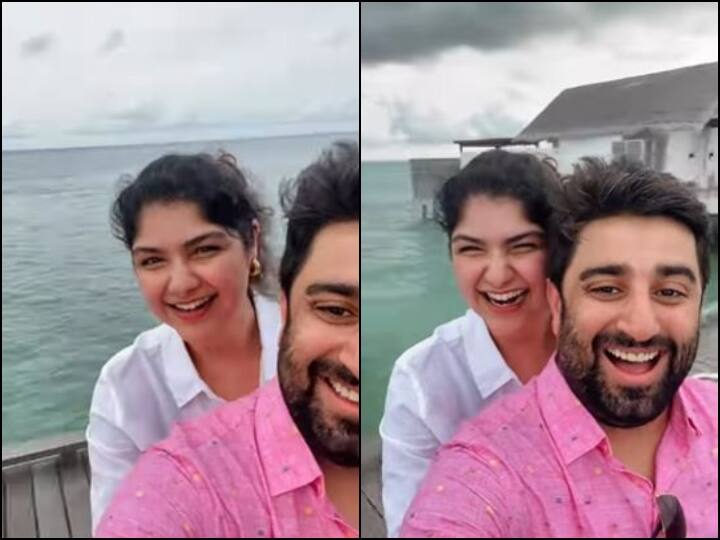 Anshula Kapoor Viral Video: Anshula Kapoor, daughter of producer Boney Kapoor and sister of Bollywood actor Arjun Kapoor, may not want to enter the entertainment industry. But she is often in headlines for her personal life. He has carved his own path in the form of positivity and good health.
These days the news of Anshula Kapoor's dating is very much discussed, the reason for this is a video posted by her. Anshula recently shared a beautiful video with script writer Rohan Thakkar. In this video, he is seen having fun with her. Anshula took to Instagram and shared birthday wishes for Rohan. She wrote, "Happy birthday to my most favorite boy who makes my world go round. 💕 @rohanthakkar1511 #EasyBreezy".


News Reels
Rohan Thakkar also commented on this and wrote, 'Easy Breezy Lemon Squeegee Mine.' A section of curious netizens started speculating whether the two are in a relationship. Earlier Anshula shared another reel with Rohan and wrote, "Happiness is a carousel ride with @rohanthakkar1511 🤓 #WhyGrowUp #LondonDiaries." While Rohan's account remains private, neither of them has admitted to dating.


Fans are also very fond of the chemistry of these two and are constantly asking whether these two are dating each other. Please tell here that before the news of her affair, Anshula was in headlines for her fitness journey. He had shared a very bold experience regarding this on social media.

Please tell here that Anshula and Arjun are Mona Kapoor's children from the first marriage of filmmaker Boney Kapoor. After this he married Sridevi and they have two daughters – Jhanvi and Khushi.
Also read- Aishwarya Rai's life resides in daughter Aaradhya, love was looted like this on the birthday of her beloved