Bollywood
Ashish Vidyarti is being trolled as an old man, the actor got married at the age of 57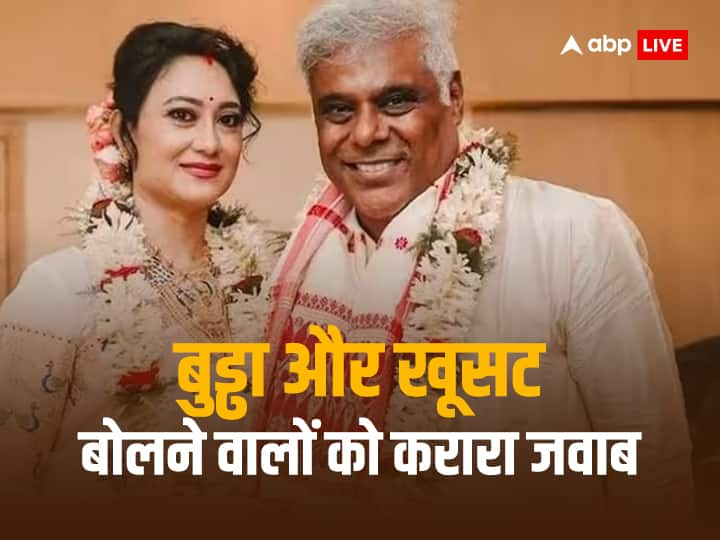 Ashish Vidyarthi on trolls: Actor Ashish Vidyarti has married fashion designer and business woman Rupali Baruah in Kolkata a few days ago. Ashish is in headlines these days because of his second marriage at the age of 57. Ever since the news of his marriage came, people are trolling him. Now in an interview, he has spoken on trolls.
Trolls for getting married at the age of 57
Ashish says that he is being trolled badly on social media. He told that he also reads the comments on his pictures on social media.
In an interview with India Today, he told- "I read many other ugly words like Budha-Khoosat on social media. The interesting thing is that whoever is saying words like Budha, he himself will come in this age at some point and at the same time those people who are older than him are also insulting him. It seems as if we are telling ourselves- 'Hey, listen, don't do this because you are old.' So does this mean that you should die unhappy. If someone needs someone's company, then why can't it happen?
Ashish said on being trolled on second marriage
The actor further said- "Why are we building a wall around us? A person who lives within the ambit of the law. The one who is paying tax, who is working hard – it is the personal choice of that person – to marry, to live with love with another. We should support each other. I didn't expect such trolls and I was surprised to see all this because I have worked hard all my life.
Ashish-Rupali's wedding
In an interview to The Telegraph, Ashish had told that Rupali had lost her husband five years ago. After that she did not want to marry again, but when we started talking, she talked about marriage again. Think. She is 50 years old and I am 57 years old. We both have the right to be happy.
Read also:
Katrina Kaif likes mother-in-law's potato parathas, husband Vicky Kaushal told the secret of happy married life