Bollywood
Big mistake made by the makers of Adipurush? People are raising questions on the scene of Ram Siya Ram song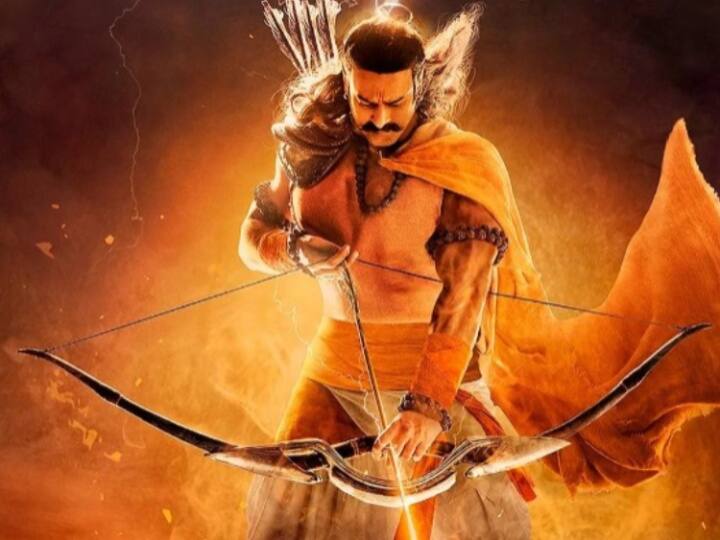 Mistake in Adipurush song: Om Raut's 'Adipurush' is set to release in theaters on June 16. The audience of Prabhas, Kriti Sanon, Saif Ali Khan starrer is eagerly waiting for this film. The film is based on Ramayana, in which Prabhas will be seen in the role of Lord Ram, Kriti Mata Sita and Saif Ravana. Recently the makers of the film released the song 'Ram Siya Ram' from the film. In this song there is a scene of Hanuman meeting Mother Sita and giving her the ring of Ram. But a mistake in this song has caught the attention of people on social media.
Mistake in Ram Siya Ram song
It is written in Ramcharitmanas that when Hanuman ji gives Ram Mudrika to Mother Sita in Ashok Vatika, Mother Sita also gives a piece of her jewelry to her to identify her. Mother Sita gives him her Chudamani and says to give it to Lord Shri Ram. However, in 'Adipurush' it has been shown that Mother Sita gives her bangle to Hanuman, which social media users are finding wrong.


The film is being trolled even on visual effects
After the teaser release of Adipurush, people started trolling the film, calling its visual effects bad. People are calling the visual effects childish and cartoonish. After this, the makers released the teaser again after making some changes in it.
cast of adipurush
Apart from Prabhas, Kriti Sanon, Saif Ali Khan, Adipurush also stars Sunny Singh, Vatsal Seth, Sonal Chauhan. It has been produced by Bhushan Kumar. It has been made in a budget of 500 crores.
Read also:
GHKKPM Maha Episode: Sai-Virat killed in plane crash, life of both will end like this in front of each other at the last moment