Bollywood
Big relief to Karan Johar, the court dismissed the application to ban 'Jug Jug Jio'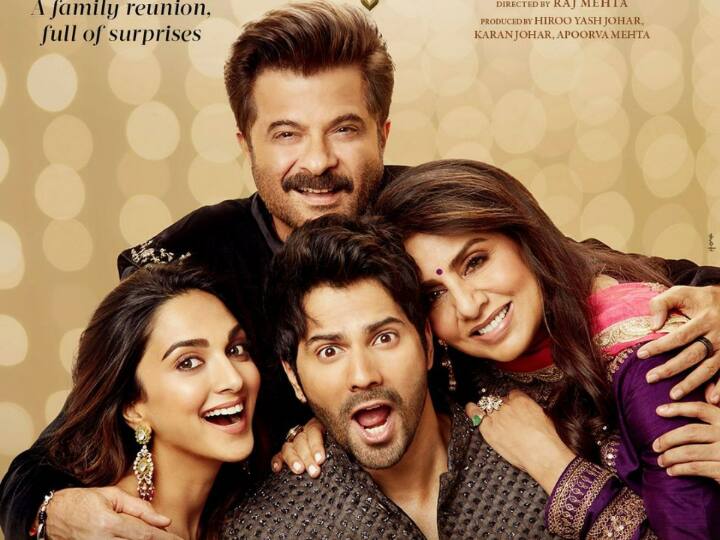 Jug Jug Jeeyo Release : Bollywood's famous producer-director Karan Johar's film Jug-Jug Jio will be released on June 24 as per the fixed schedule. The Ranchi court has dismissed the petition seeking a stay on it on Thursday. Ranchi resident Vishal Singh filed a petition in the commercial court located at Ranchi Civil Court, accusing him of stealing the story and script of the film. The petitioner, Ranchi resident Vishal Singh is a Chartered Accountant by profession.
Vishal had told in his complaint that the film 'Jug Jug Jio' has been made after stealing his story 'Bunny Rani'. When the trailer of the film was released on 22 May, he came to know that this is his story. Vishal Singh had sent this story to him earlier. The producer returned this story to him and secretly made a film on it.
Hearing this petition, the court had issued notices to Dharma Productions owners Karan Johar and Suber Mishra as well as creative headsome Mishra, co-producer Viacom18 and Screen Writers Association. The court had also directed to make arrangements for its screening. On this, Karan Johar had filed a petition in the court requesting that the film should be screened, but Vishal Singh should not be shown the film.


After this, after the screening of the film in the court on June 21 and 22, there was an argument from both the sides. During the hearing, senior advocate Chittaranjan Sinha on behalf of Karan Johar and Advocate Kumar Vaibhav on behalf of Vishal Singh presented the arguments. After hearing both the sides, the court dismissed the complaint.
Bollywood Films 2022: The future of Bollywood hinges on these big budget films, Nayya Par can impose box office
read this also- Jasmin-Aly: Jasmin Bhasin on relationship with Ali Goni – That's why love doesn't come in the way of my career
Sanjay Dutt's shocking look came out from Shamshera, this ruthless inspector is wreaking havoc on people
,