Bollywood
'Bollywood is celebrating waste', Vivek fumes over Bloody Daddy's OTT release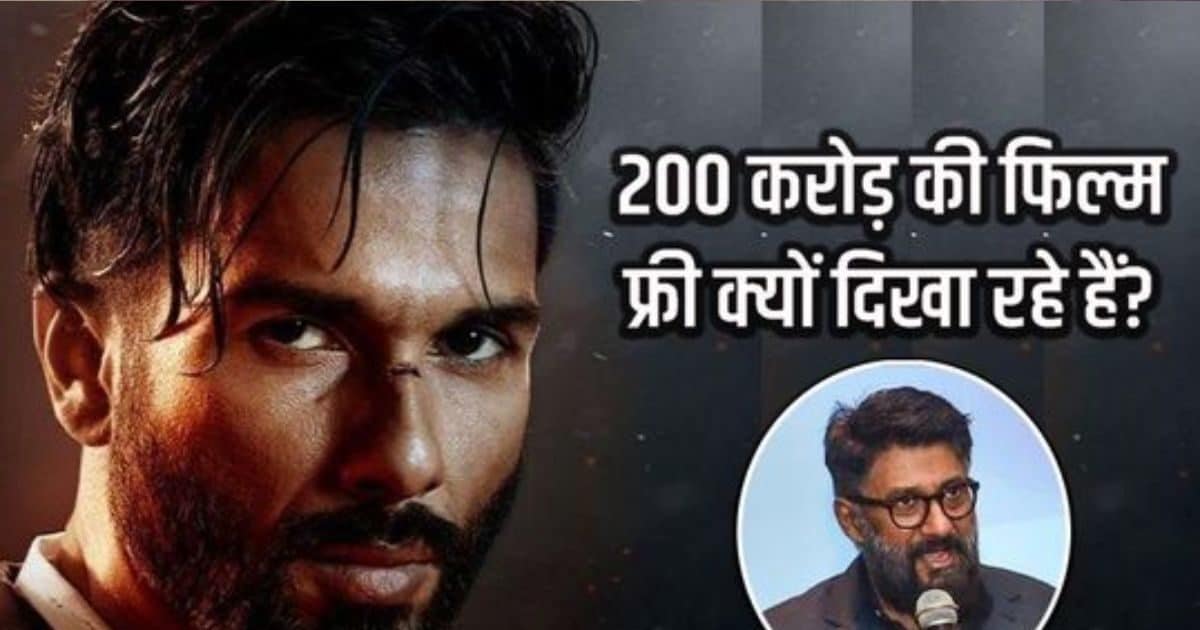 Mumbai: Shahid Kapoor starrer 'Bloody Daddy' has been released on the OTT platform and the film is getting tremendous response from the audience. The film has been released on OTT only on June 9, in which Shahid Kapoor is once again appearing in the Angry Youngman avatar. On one hand, while the film is being well-liked among the audience, on the other hand, filmmaker Vivek Agnihotri has expressed concern about the digital release of Shahid Kapoor's film Bloody Daddy. Vivek is not at all happy with the digital release of this film. This is the reason why he has called it an insane business model.
Actually, Shahid's film has been made available for free on the OTT platform from June 9. This is the reason why the director of 'The Kashmir Files' has criticized the business model of the makers of 'Bloody Daddy' and has even said that Bollywood is heading towards ruin. Shahid Kapoor's film has been made in a budget of 200 crores. In this, there are also stars like Sanjay Kapoor, Rajeev Khandelwal, Diana Penty and Ronit Roy with him.
On the other hand, Vivek is angry that this Bollywood film made in 200 crores is being streamed for free on the OTT platform. Sharing a newspaper ad on his Twitter handle, he wrote- 'Why would anyone show a 200 crore film for free? What kind of crazy business model is this? The bad thing is that Bollywood itself is celebrating its destruction. Many users have reacted to this tweet of Vivek.
Vivek Agnihotri's tweet. (Photo courtesy: Twitter: @vivekagnihotri)
What is the story of Bloody Daddy?
Talking about 'Bloody Daddy', the story of the film is a story of 24 hours. Where Sumer (Shahid Kapoor), an undercover officer of the Narcotics Control Bureau, seizes drugs worth 50 crores and the real story begins from here. Sumer gets a call from drug mafia kingpin Sikandar (Ronit Roy). He puts a deal in front of her. This deal is about Sumer's son.
Actually, Sikandar kidnaps Sumer's son. Then he offers him a deal to return his goods in exchange for his son. In such a situation, Sumer also has no way out and he agrees to the drug mafia and returns to the hotel where he had hidden the bags full of drugs to return the drugs. But, this material disappears from here and the climax of the picture starts from here. Watch the film for the full story.
,
Tags: bollywood, Entertainment, shahid kapoor, Vivek Agnihotri
FIRST PUBLISHED : June 10, 2023, 08:01 IST