Bollywood
Born in a royal family, this actor had to make one mistake, Aishwarya Rai's onscreen 'husband' has lived, the terrorist attack on the sister left heartbroken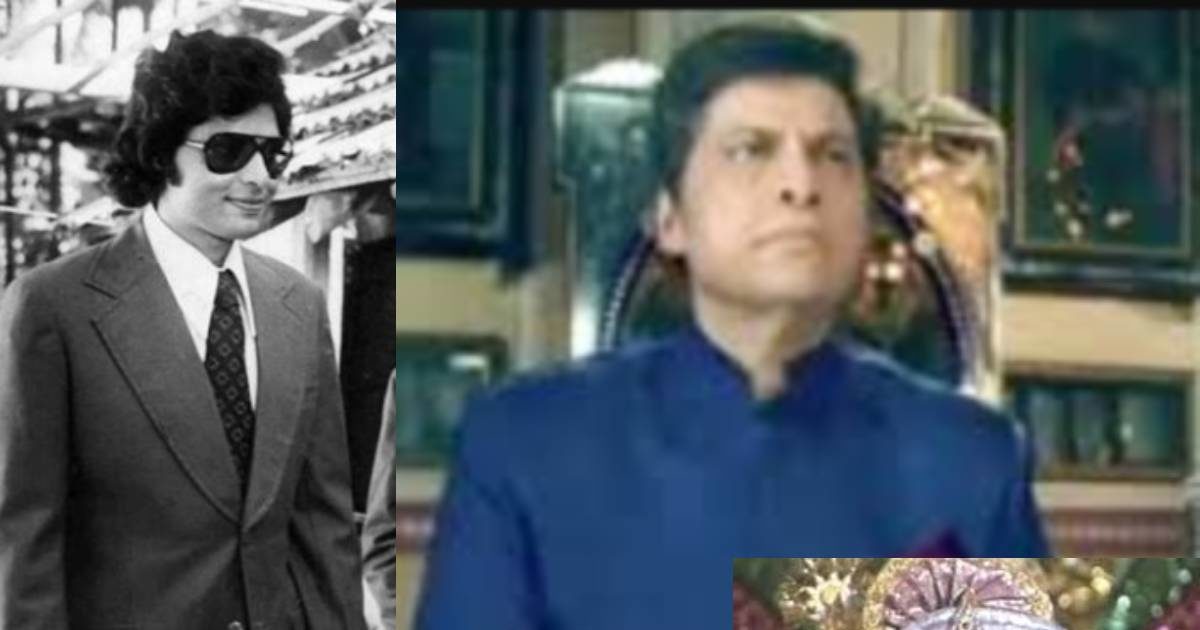 Mumbai. The year was 1976 and the film Chitchor was released. Amol Palekar and Zarina Wahab starrer this film made a splash at the box office. In this era of action films, this film of flat faced hero Amol Palekar was very much liked. Actor Vijayendra Ghatke, who was seen in the second lead of this film, was also noticed by the people.
For actor Vijayendra Ghatke, with his amazing beauty and military stature, this film turned out to be a mistake that he would pay the price of throughout his life. Vijayendra Ghatke was the son of a Jagirdar of the Maratha Empire. Even after this, he decided to make his career in films. But despite everything, Vijender Ghatke could not become a superstar.
Who is Vijayendra Ghatke?
Coming from the royal family of Indore, Vijayendra Ghatke's father Fateh Singh Raut Dutta Ji Raje Ghatke was a vassal of the Maratha Empire. He used to handle Kagal. Vijayendra's mother Sita Devi was the daughter of Maharaja Tukoji Holkar of Indore. Growing up in a royal family and surrounded by a plethora of servants, Vijayendra Ghatke decided to leave his family business and pursue a career in acting and modelling.
Cute in childhood and causing havoc with his looks in youth, Vijayendra completed his schooling from Indore and jumped into the modeling world. In no time, Vijayendra got involved in the world of modeling and he made up his mind to go into acting. After this, Vijayendra went to FTII Pune to learn the qualities of acting. After this, Vijayendra turned to Mumbai and came here to try his luck.
He made such a mistake in his early career that he paid the price all his life.
As soon as Vijayendra Ghatke reached Mumbai, he started struggling to gain a foothold in the acting world. The heir of the royal family continued to search for his existence. However, Vijayendra got a small role in the 1975 Shatrughan Sinha starrer film 'Anokha'. However, this film could not give any special recognition to Vijayendra. After this, in the next year in 1976, filmmaker Basu Chatterjee caught sight of him. Basu offered Vijayendra the second lead role in his film Chitchor. In the greed of working with Basu, Vijayendra made the biggest mistake of his career.
Vijayendra played the second lead and the film was also a hit at the box office. Amol Palekar and Zarina Wahab starrer, this film proved to be the biggest mistake of Vijayendra's life. After this, Vijayendra became famous in the name of actor. After this, many offers of films started coming to Vijayendra but he did not get the lead role. Vijayendra's image became that of a side actor. To improve this image, Vijayendra also made many efforts and also did lead roles in some films. But his luck did not support him.
Did the role of villain in many films
Born with a silver spoon in his mouth, Vijayendra's life has been very different from the royal family. Vijayendra kept dreaming of becoming a star all his life. But luck did not favor him. After a long time, Vijayendra started playing villain in films. In these characters too, Vijayendra won a lot of accolades but once again bad luck pushed his dreams. There was a time in Vijayendra's career when he was completely broken.
In the year 1985, Air India Kanishka aircraft flew to Paris with 329 passengers on board. This ship got hit by a terrorist attack on the way and the bomb kept in the suitcase exploded. In this plane, Vijayendra's sister Sangeeta Ghatke was present as a crew member. When Vijayendra, who devoted his life to his younger sister, heard the news of her death, he was completely broken.
have told themselves the pain
In an interview given to the Times of India in the year 2017, Vijayendra says, 'I cannot forget that terrible day while I am alive. My friend informed me about the accident over phone. After a while the news of my sister came. I was badly broken by this news. But the bigger problem than that was to give this information to the parents. I had informed them about this by calling and at the same time my chest was bursting. Vijayendra has done more than 124 films in his career. Vijayendra also played the role of Aishwarya Rai's husband in the 2002 film Devdas. Vijayendra has worked in many brilliant films of Indian cinema.
First read breaking news in Hindi News18 Hindi| Read today's latest news, live news updates, most reliable Hindi news website News18 Hindi.
Tags: Bollywood news
FIRST PUBLISHED : January 28, 2023, 14:48 IST