Bollywood
Dadi's befitting reply to those who made hate comments on Taimur, said- 'Why to worry about such people?'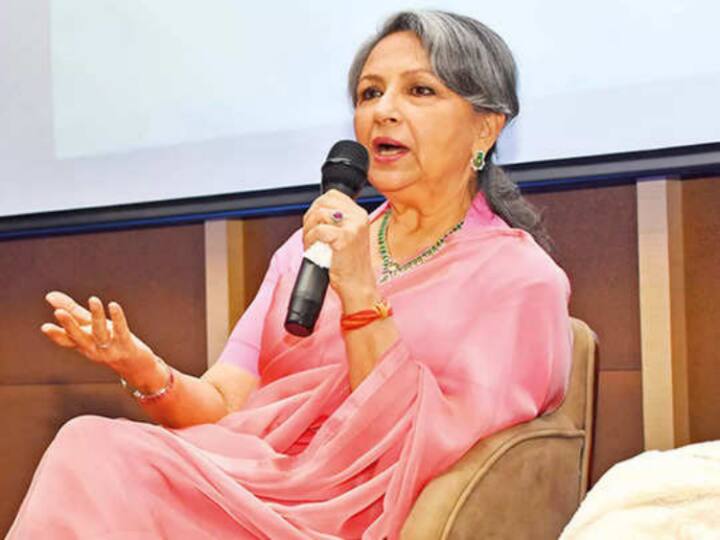 Sharmila tagore on taimur: Saif and Kareena (Kareena Kapoor) have always been in discussion about their acting career, they have always been attracting people's attention regarding their personal life as well. Whether it is about the marriage of Saif and Kareena or the children being very popular. Many times, not only the fans, he has also had to face the comments of Haters. Saif's mother and Kareena's mother-in-law actress Sharmila Tagore has spoken openly about some such incidents.
Sharmila replied to the trollers
In fact, during an interview, Sharmila was asked a question related to this. He was asked that a person had commented on social media that, 'Instead of naming the child Taimur, Kareena would have got Zika virus and Taimur would not have been born.' Sharmila has given an open response to this question.
Sharmila Tagore said, 'When a person is in public life, people also judge him. Sometimes it can also be negative. Sharmila Tagore replied to the Haters and said that can you keep everyone happy. If not, then why even try. Because if you follow people's advice then you will lose focus from your real work. Your own desires will die. Even if this happens, you will lose, so why do it at all?'
Kareena gave birth to Taimur in the year 2016
Actually Saif and Kareena were tied to each other in the year 2012. In the year 2016, the first child Taimur Ali Khan was born in this couple's house. When this couple named their child Taimur, many people criticized it.
Read this also –
Manoj Bajpayee Wife: This actress became Neha from Shabana to marry Manoj Bajpayee! Know the interesting love story of both