Bollywood
Dhvani started her career as 'Humsafar' in 'Badri Ki Dulhania', now fans say 'Marjawan'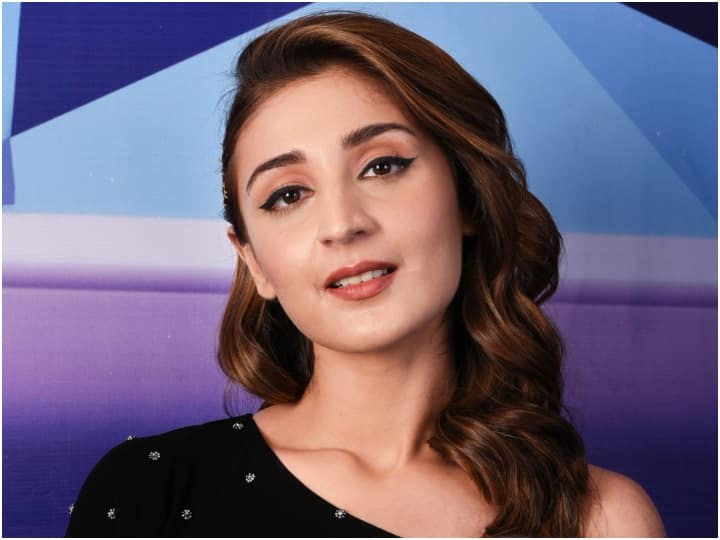 Dhvani Bhanushali Unknown Facts: Dhvani Bhanushali, who has a special voice, achieved those heights in a short career, which is not within the reach of everyone. Although, his journey was not easy at all, but it is said that no one can handle the game of luck. Dhvani Bhanushali, who is celebrating her 25th birthday today i.e. March 22, made people sing such a melody of 'Humsafar' at a young age that the whole country started dancing on the gestures of her voice. Everyone has a tune of sound on their lips. So let us introduce you to the journey of becoming rich in the music of Dhvani on this special birthday…
Sonic's special connection to T-Series
Dhvani Bhanushali's popularity is increasing every day. Dhvani Bhanushali, born in Mumbai on March 22, 1998, has created panic in this huge music industry by becoming a 'baby girl' at a young age. Dhvani may not have been born to a music maestro, but her father Vinod Bhanushali has an old association with Gulshan Kumar's music company T-Series. He is the President of Global Marketing and Media Publishing of T-Series, just now it must have been understood where the strings of Dhvani's tunes are connected. Along with the father, Dhvani's grandfather also had a deep affection for music, which God sent as a talent to his granddaughter.
People's 'Dilbar' made from 'Humsafar'
In the small world of father and grandfather, Dhvani filled the colors of his music in such a way that today he is known by the name of his little doll in the whole country. Dhvani, who grew up in the midst of tunes since childhood, got the first opportunity to give her voice at the age of 19 from the film 'Badrinath Ki Dulhania'. In this film, Dhvani made people 'Humsafar' of Badri Ki Dulhania and became 'Dilbar' of fans. In the very first song, Dhvani did such a feat that everyone started chanting 'Sauda Khara Khara' in her name.
Music's 'Vaaste' soundtrack record
Dhvani sang many songs after Badri was introduced to his bride, but he got recognition from the song 'Dilbar' from the film 'Satyamev Jayate'. Dhvani did such a magic of her voice by singing jugalbandi with Neha Kakkar and Ikka Singh that people became more crazy about her voice than Nora's dance. After this, Dhvani never looked back and kept on singing 'Main Teri Hoon' to the fans. Dhvani's 'Vaaste', which came in the year 2019, created such a buzz in the world of YouTube that he made a record at the age of just 21. In fact, this song is included in the Global Top 100 list of most liked music videos on YouTube, which has been viewed more than a billion times.
The series of hits is not stopping
Even after achieving all this, Dhvani Bhanushali is giving such a 'current' to the fans that they are not able to understand what 'hints' the singer is giving them. Fans are also so crazy for their favorite singer that they call Dhvani 'Dynamite' and say 'Tum Hi Aana' every time. Dhvani has so far worked the magic of her voice in many Bollywood films. These include films like 'Satyamev Jayate', 'Luka Chuppi', 'Welcome to New York', 'Veere Di Wedding', 'Marjaavaan' and 'Circus'.
Karan Johar Video: Karan Johar went ahead without security check at the airport, people said – 'Forgot in the cat walk'