Bollywood
Dumdaar Hai Ajay Devgan's second trailer of 'Runway 34', have you seen?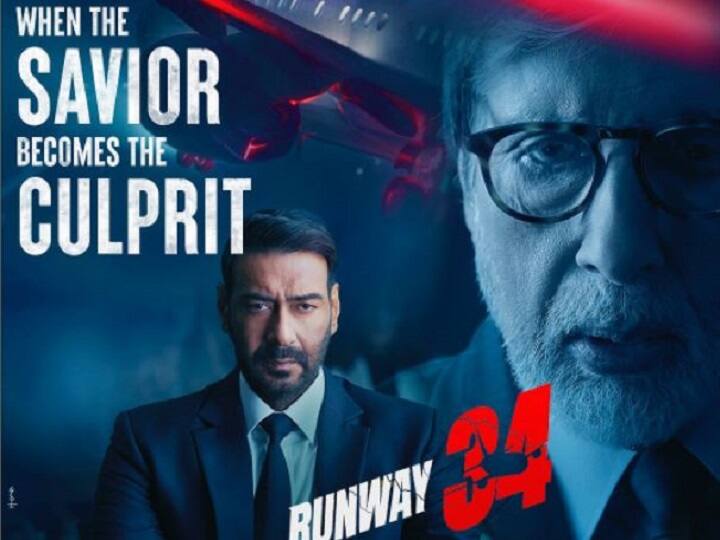 Runway 34 second Trailer: The second trailer of Ajay Devgan's film 'Runway 34' has been released. Like the first trailer of the film, its second trailer also looks quite interesting. This trailer has been edited in such a way that the curiosity of the audience to know its story seems to be increasing even more.
Two aspects of the film are shown in this trailer. One aspect is from the point of view of the pilot who saves the lives of passengers with his intelligence. In this, Ajay Devgan in the role of pilot Vikrant is seen saying that 'if the pilot survives then put a blame on the pilot and if the pilot survives then the pilot has to be blamed.'
From this dialogue of Ajay, the state of mind of any pilot can be gauged at that time when instead of encouraging them to save the lives of people with their understanding, they are accused by conducting an investigation.
On the other hand, the Ministry of Aviation questions the pilot for putting the lives of passengers at risk due to ignoring the laws and standards of aviation. In this trailer, Amitabh Bachchan can be heard saying, 'A time comes when passengers consider the pilot as their god.' With this dialogue of Amitabh Bachchan, an attempt is being made to explain that the pilot cannot risk the lives of the passengers due to his carelessness.
You also watch this powerful trailer
Let us tell you that in the film, Amitabh Bachchan will be seen playing the role of a government official, while Ajay Devgan will be in the role of a pilot. Apart from these stars, Boman Irani, Akanksha Singh, Carry Minati and Angira Dhar will also be in important roles in the film. According to reports, this film is based on true events. The film is reportedly shot around a real incident from 2015. The film will be released on 29 April.
read also
Alia Bhatt Ranbir Kapoor Wedding: Alia Bhatt's uncle Mukesh Bhatt broke his silence about marriage, said- After marriage…
Alia Ranbir Wedding: Did Ranbir and Alia postpone their wedding? Big disclosure of brother Rahul Bhatt!
,