Bollywood
Exclusive: 'Dahad' actor Vijay became a 'serial killer', completed 10 years in the industry, will soon be seen with Kareena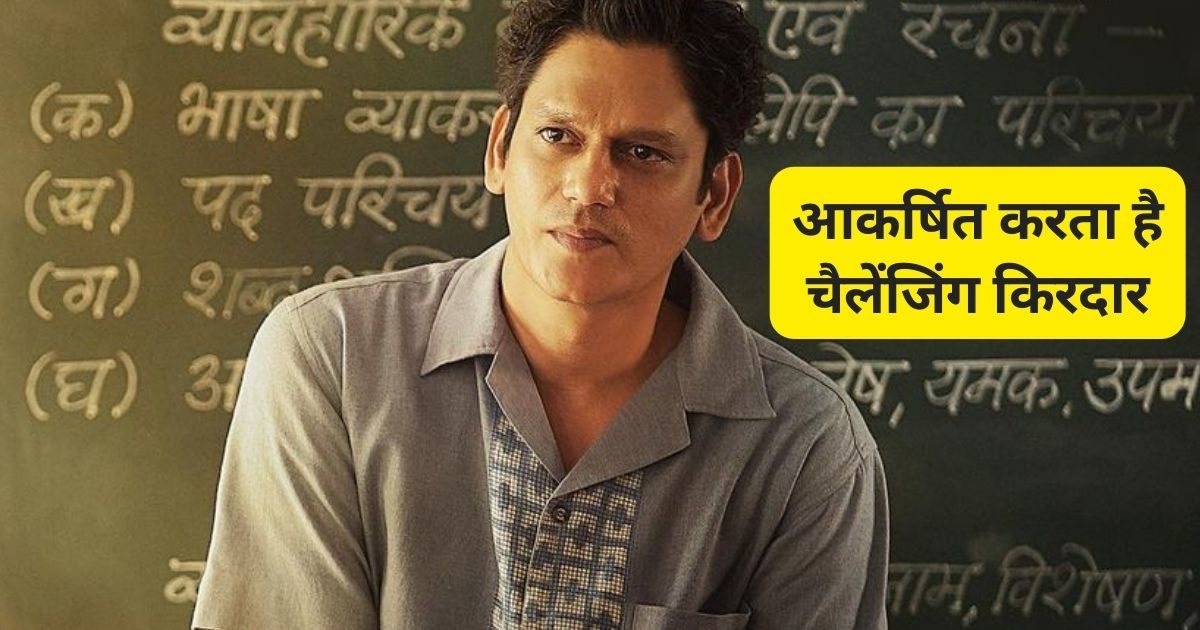 Mumbai. ​Vijay Varma, who made a distinct identity in the film world with his acting, was recently seen in the series 'Dahaad' with Sonakshi Sinha. In this, Vijay appeared in the role of 'serial killer' for the first time. It was quite challenging for him to play this character in the film. He also worked hard to prepare for this character. Recently, Vijay talked to News18 Hindi about the film and his Cannes experience.
The series 'Dahad' is based on the background of Rajasthan, in which Sonakshi is in the character of 'Anjali Bhati'. She is solving the case related to serial killing. Born on March 29, 1986, Vijay played the role of Anand Swarnakar in this series, who is a lecturer but he is involved in the world of crime. It was quite challenging for Vijay to do this character. This was the first time he was playing such a different character.
discussion with psychologist
Regarding his character, Vijay told, 'When I heard this character, it was very scary. Whenever I think it will not happen to me, that is when I really start. I take the character as a challenge and get involved in doing it. The character of serial killer was not easy because the expressions of a normal person had to be shown on the screen, in whose mind the taunt of crime is going on. It was very challenging for me. For this, I also took the help of a psychologist so that I can understand the basic structure of the character.
Vijay @ Cannes 2023 (instagram/vijay varma)
won't do stereotypes
On Vijay not being stuck in a serious character, Vijay said, 'Yes, I also feel this fear. I will try to do whatever character the audience wants to see me in. Characters like serial killer cannot be done again and again. I have done planning and in the coming days I will be seen in some different characters. This time Vijay participated in Cannes for the second time. Regarding this experience, Vijay said, 'The Cannes experience was special for me because I have completed 10 years in the industry. Earlier I went to Cannes for the first time on 18 May 2013, after that I went back to Cannes on 18 May 2023. It was a proud moment for me.
On the gossip about personal life, Vijay said, 'This is the first experience of this kind for me. I am trying to understand such things. At the same time, I am understanding that being a public figure, such things will happen. Vijay will soon be seen in Sujoy Ghosh's film The Devotion of Suspect X. In this, he will share the screen with Kareena Kapoor Khan.
,
Tags: Entertainment Special, kareena kapoor, sonakshi sinha
FIRST PUBLISHED : May 23, 2023, 05:30 IST