Bollywood
Exclusive: When Reema Kagti was scared to see Sohum's photo, the fun comes in shocking, preparing for the sequel of 13 crores 'Tumbbad'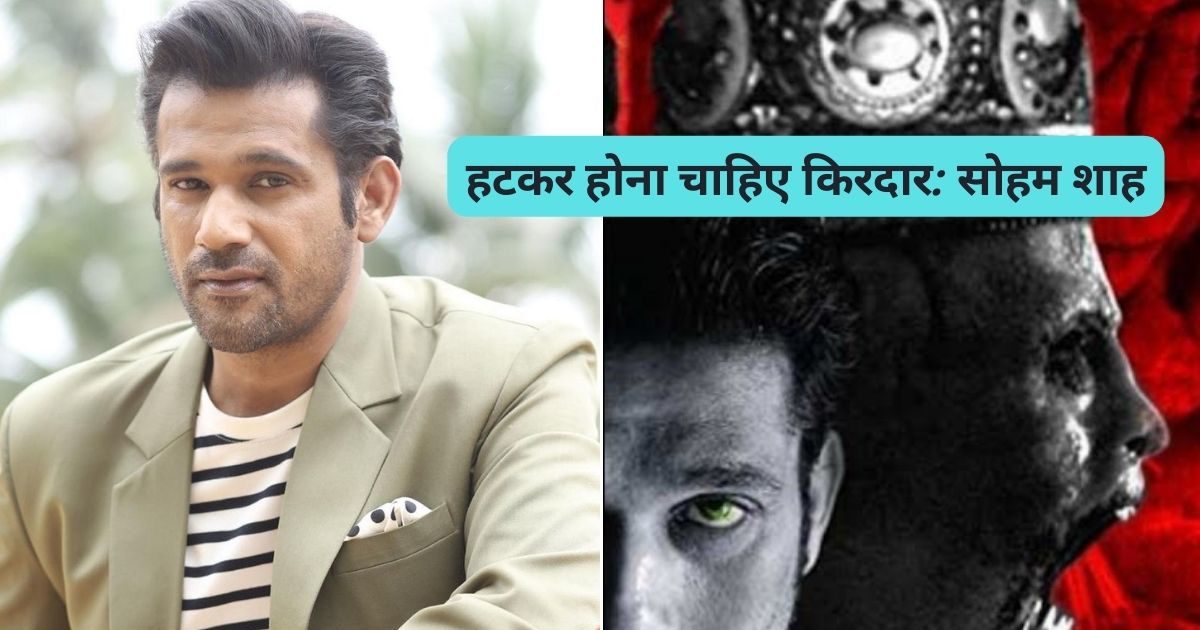 Mumbai. There are many such actors in the film world, who are making a special place in the hearts of the audience with their different characters. The work of these artists is becoming their identity. One such artist is Sohum Shah, a resident of Rajasthan. Soham, who has proved his talent through films like 'Gulaab Gang', 'Maharani', The Big Bull', 'Ship of Theseus', 'Tumbbad', recently appeared in Sonakshi Sinha starrer series 'Dahad'. Soham recently appeared in the role of Inspector Kailash Paragi. news18 hindi Had a special conversation with
The work on the story of 'Dahad' started long back. But the film had to be stopped due to the lockdown. Regarding this, Soham told that due to the lockdown everyone had gone to their homes and they too were staying with their Hanumangarh family at their home in Rajasthan. During this, his mother fed him a lot of parathas and sweets. As a result of this, he increased his weight a lot. When the work on 'Dahad' started again, photographs of all the stars were called for. Soham said, 'I had also sent my photo. Director Reema Kagti was scared to see my heavy look. He asked me to lose weight immediately. I was also doing 'Maharani' at that time, in which my character was healthy. In such a situation, I reduced my weight a lot in 10 to 15 days so that I could fit into the role of a policeman.
Enjoys surprising the audience
Sohum Shah has played many types of characters in his career and every time he has surprised the audience with his characters. He says about this, 'When the audience does not recognize me and says hey! Is he the actor of 'Tumbbad' or else hey! It was in 'Maharani'… It gives me immense pleasure as an actor. I enjoy surprising the audience with my character. Although it is also a bit harmful for me because due to this I get less work.
(sohum shah/instagram)
Exclusive: 'Dahad' actor Vijay became a 'serial killer', spent 10 years in the industry, will soon be seen with Kareena
No one was ready to work on 'Tumbbad'
Sohum Shah's film 'Tumbbad' was released on 12 October 2018. It was a period horror film written and directed by Rahi Anil Barve. The special thing is that this film, made in a budget of only 5 crores, was liked by the audience so much that it did a business of more than 13 crores. Regarding the film, Soham told, 'Rahi was working on the script of this film for a long time. No one was making a film on his idea. In such a situation, when he told me this story, I liked it very much and decided to make it. The character of 'Vinayak Rao' was very special. The film has received love from the audience and we are definitely going to bring the second part of it. But we do not want to be in any hurry regarding this.
,
Tags: Entertainment Special, interview, sonakshi sinha
FIRST PUBLISHED : May 24, 2023, 06:58 IST