Bollywood
Fiercely whistled… made a lot of noise, fans went crazy in the theater watching Nani's 'Dasara' show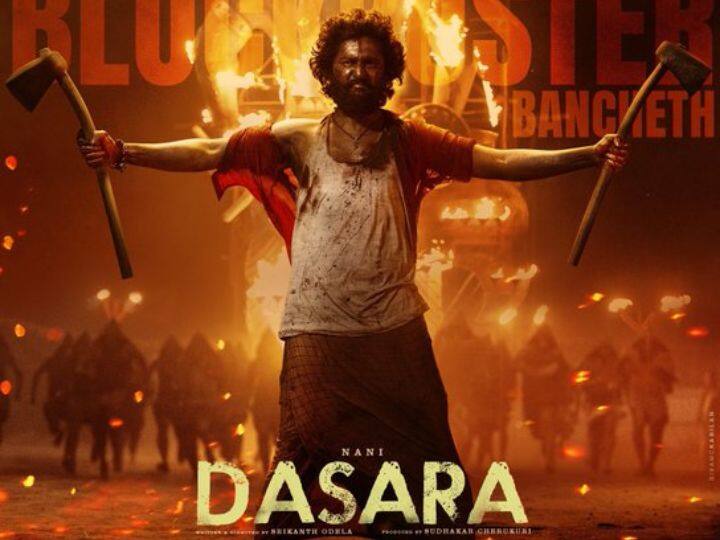 Nani Dasara Craze In Fans: South cinema's veteran artist Nani's famous film 'Dasara' has been released in theatres. With the release, the fans of 'Dasara' are talking with their heads raised. Alam is that everyone is not tired of praising this film after seeing Nani's 'Dasara'. Meanwhile, a latest video has surfaced on social media, in this video fans are seen making a lot of noise in the theater watching the film 'Dasara'.
Craze of 'Dusra' casts shadow on fans
Nani's 'Dasara' is a film released in theaters on Thursday. Meanwhile, Instant Bollywood has shared the latest video on its official Instagram. In this video, you can see that the audience in different theaters of the country are going crazy after watching the film Dasara. It can be clearly seen in the video that people are whistling fiercely and making noise while watching the film Dasara. Apart from this, many people are also seen dancing in the theatre. This video is becoming very viral on social media. Fans are fiercely liking and commenting on this video. It is clear from this video that South Cinema's superstar Nani's film 'Dasara' remains the first choice of fans.


'Dusra' gets a great start
With the release, 'Dasara' has started showing its charm. According to the report of Saknilk, Nani starrer 'Dasara' has done a business of 23 crores on the first day of its release. Although there has been a decline in the earnings of 'Dasara' on the second day, due to which the film has been able to collect 9 crores on Friday. In such a situation, now the total collection of South film 'Dasara' has crossed 32 crores. It is known that this film is getting good response from the critics and the audience as well.
Also read- 'If Salman had a son, Karan-Arjun would have become' when Bhaijaan collided with Aryan Khan, this is the reaction of the fans