Bollywood
First film at the age of 16, married at 19 and then disappeared from the big screen, how 'Oye-Oye Girl' (Sonam Khan) became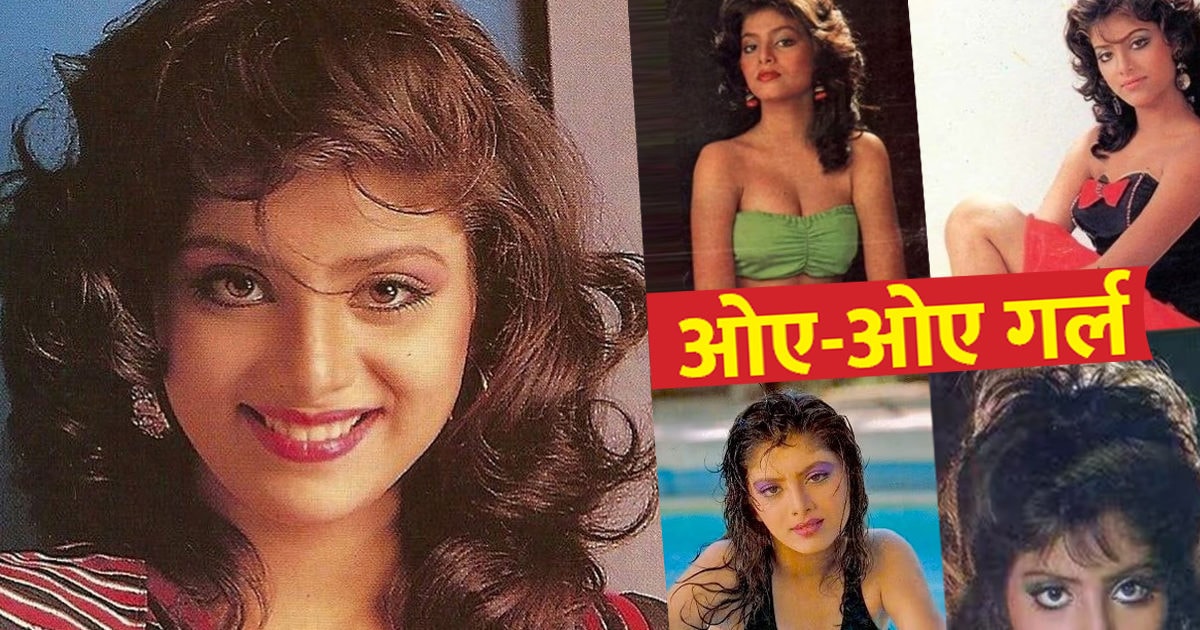 You might remember this song 'Tirchi Topi Wale, Babu Bhole-Bhale…'. Do you know about the actress dancing in this song? If you didn't remember the song, have you seen 'Tridev' and the film 'Vishwatma', then you must have remembered, who managed to be recognized as a bindaas actress from her first film. Bakhtawar Khan whom Yash Chopra named after his first film, Sonam Khan. Sonam Khan is that actress of the 90s, whose looks and glamor people were crazy about. She became a superstar from her very first film, but do you know that she was a minor during her first film. By doing the first film in that period, he gave such bold scenes, after which the color of big heroines had faded.
Sonam Khan, who came into the limelight after giving tremendous bindaas scenes in films, came to the fore during that time, with whom she had married in a hurry at the age of 19 only to save her life.
Close relationship with Raza Murad
Sonam's real name is Bakhtawar Khan. He was born in Mumbai only. His father's name is Mushir Khan and mother's name is Talaq Khan. He has a very close relationship with famous actor Raza Murad. She seems to be the niece of Raza Murad, because grandfather was also related to Bollywood. That's why his father's life was known to many Bollywood celebrities.
How did you enter films?
Once his father's friend had seen the beauty of his daughter and said that why don't you make her move towards films. Then this thing came to pass because till then his age was not very much. But, then actor Feroze Khan's eye fell on Sonam Khan. Impressed by her beauty and her personality, he decided to launch Sonam in his film. Sonam's screen test was taken and passed, but for some reason the film could not be made.
Sonam had created panic in the very first film by giving a tremendous kissing scene.
Yash Chopra gave the name Sonam Khan
Firoz Khan knew the talent very well. He came to know that this girl can create a blast in the industry. The film could not be made but his same audition director reached Yash Chopra. Yash Chopra immediately signed him for the new film 'Vijay'. It was Yash Chopra who gave her the name Sonam Khan in Bollywood. In the year 1988, Sonam was 16 years old. Sonam had created panic in the very first film by giving a tremendous kissing scene. Her opposite in this film was Rishi Kapoor, who was almost twice the age of Sonam. Sonam appeared very comfortable in a scene of the film. Be it running on the beach wearing a red bikini or even shooting an intimate scene with Rishi Kapoor in the water. Seeing this, people in the cinema hall were sweating. By the name of this film, she was also called by the name of 'Bikini Girl'.
Star overnight from the very first film
Sonam Khan's first film was a superhit and she became a star overnight. From film magazines to the colorful pages and posters of newspapers, she became the first choice of the people. At the same time, producers and directors started circling the house of the actress who proved to be a hit from the very first film. After this, he started getting work in many films. He did films like 'Injustice', 'Aakhri Ghulam', 'Aakhri Adalat', 'Aakhri Baazi', 'Hum Bhi Insaan Hain' in just 1 year.
Naseeruddin Shah's opposite was seen in 'Tridev'
The very next year, in the 1989 Boss film 'Tridev', she appeared with many big stars. The film was directed by Rajeev Kumar, in which Naseeruddin Shah, Sunny Deol, Jackie Shroff, Anupam Kher, Amrish Puri, Raza Murad, Madhuri Dixit, Sangeeta Bijlani had very young Sonam. Sonam's opposite was once again Naseeruddin Shah, a much older actor in his age. She was once again in another glamorous avatar in the film.
She appeared with many big stars in 'Tridev'.
How did the 'Oye-Oye Girl' get its name?
The song 'Tirchi Topi Wale' ie 'Oye-Oye', picturized on both Naseeruddin and Sonam Khan, broke records. This film proved to be a super hit and this song of the film increased the success rate manifold. Even today people are crazy about this song. She got the name 'Oye-Oye Girl' from this song.
Made a 17 year old man a partner
After doing films one after the other, Sonam's career gained momentum. He had both films and money. She was at the peak of her career, when she surprised everyone by suddenly marrying director Rajeev Rai. The affair between the two started during Tridev itself. After dating each other for 3 years, both of them got married in 1991. At the time of marriage, Sonam was only 19 years old and her husband Rajeev Rai was 17 years older than her. The actress herself once mentioned that Yash Chopra had forbade her to marry because she had a lot of future. After marriage, she had to lose her hands with Yash Raj's 'Aaina' and Feroz Khan's 'Yalgaar' and both these films were huge hits.
Why got married in a hurry and left the industry
The marriage took place but there was only one question in everyone's mind that how did he decide to get married so soon and completely cut himself off from the film world. Even today people want to know the reason for this. So perhaps this could be an answer as well, because he was getting death threats. That was the time when the underworld mafia used to rule Bollywood and a lot of its money was invested in Bollywood.
Divorced in 2016
These threats and giving up career had an impact on their married life as well. The marriage that took place in 1991 broke up after going abroad. Sonam and Rajeev separated and both got divorced in 2016 and went anonymous.
Sonam will return to the industry after 30 years!
Now after 30 years, Sonam is planning to return to the industry. In her recent interview, she had said that if I get a chance, I want to debut on OTT along with films. He told that I wanted to return three years ago, but it could not happen due to Kovid. He also said that the industry has always been supportive for me. I have never had any problem. I have no regrets or complaints in my mind. Everyone knew how young I was, everyone used to treat me like a child at that time.
First read breaking news in Hindi News18 Hindi| Read today's latest news, live news updates, most reliable Hindi news website News18 Hindi.
Tags: Entertainment Special
FIRST PUBLISHED : March 25, 2023, 16:49 IST