Bollywood
First glimpse of Sonam Kapoor's son Vayu surfaced, watch video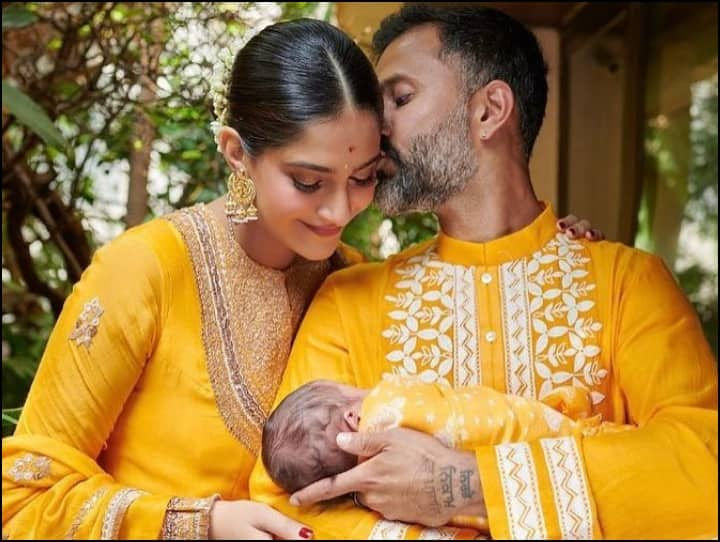 Sonam Kapoor Son Vayu Face: Bollywood actress Sonam Kapoor is enjoying motherhood these days away from films. The actress has recently become the mother of a son, whom she has named Vayu. Since the birth of Vayu, Sonam Kapoor remains in headlines every day. While his fans were waiting to see the first glimpse of Vayu. However, now Sonam has shown the first glimpse of her son.
Sonam Kapoor often shares posts on social media and remains in discussions among her fans. At the same time, he has shared a video, in which glimpses of Vayu are being seen.
Vayu looks very cute
In the video shared by Sonam Kapoor, she is seen enjoying vacation with her husband Anand Ahuja and son Vayu. Anand is seen driving the car and Sonam is sitting with him. Further in the video, Anand is seen holding his son, but Vayu's face is not visible here. Although glimpses of air are being seen in the thumbnail of the video. Vayu's face can be seen in the picture in the thumbnail of this video. Both Anand and Sonam are seen kissing their son.
The full face of Vayu is not visible in this thumbnail photo, but seeing the glimpse that is visible, it can be said that Vayu is very cute in appearance. Let us tell you that Vayu was born on August 20 this year.
News Reels


However, if we talk about the personal life of Sonam Kapoor and Anand Ahuja, then both of them got married in the year 2018, after which both of them are often a part of the limelight.
Read this also-
Reporter refuses to recognize Ranveer Singh, see actor's shocking reaction in the video?