Bollywood
Guess Who: This cute girl changed her name because of Alia Bhatt, gave back to back hits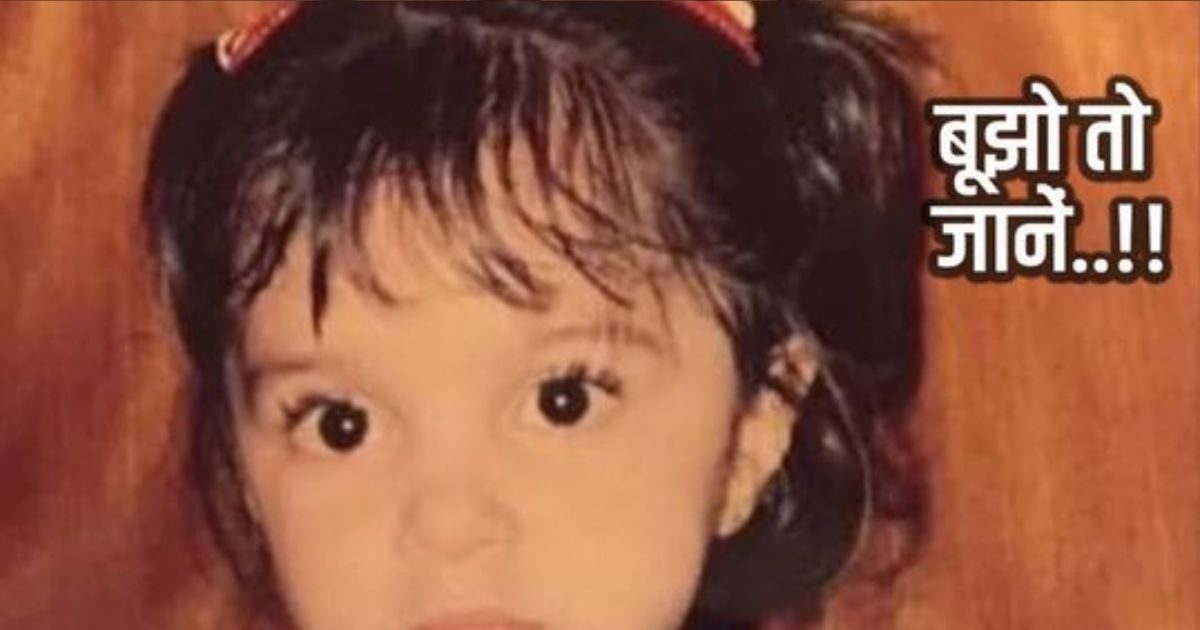 Mumbai: A childhood picture of a celebrity is again going viral on social media. It is a far-fetched thing to be able to tell by seeing whom, it is difficult to even guess who this cute girl is. If you too are unable to recognize this cute little girl, then let us tell you some special things related to her, which will help you to know who this girl is after all (Bollywood Actress Childhood Photo). This cute looking girl with two braids is constantly creating panic in Bollywood and has become one of the top and highest paid actresses of Bollywood on the basis of her performance.
The biopic of the famous cricketer gave this actress recognition in the industry. Before entering Bollywood, she changed her name due to Alia Bhatt and married the famous and handsome hunk of the industry only recently. Apart from this, he also has a special relationship with late Bollywood veteran actor Ashok Kumar. Now you must have understood that the girl seen in the photo is none other than Kiara Advani, whose earlier name was Alia Advani.
Kiara had changed her name before entering Bollywood on the advice of Salman Khan. The reason for this was that Alia Bhatt was already in the industry and she had become a well-known name in the industry then. In such a situation, there should be no confusion to the fans, the actress changed her name from Alia to Kiara. Kiara got recognition in 2016 with the late actor Sushant Singh Rajput from I 'MS Dhoni', but before that she was seen in 2014 'Fugly'.
Actress Kiara Advani, who made an identity with 'MS Dhoni', is included in the list of Bollywood's top actresses today.
Kiara is the great-grandmother of late veteran actor Ashok Kumar. Actually, Bharti Ganguly, step mother of Kiara's mother Genevieve Jaffrey, was the daughter of Ashok Kumar. From this relationship, Ashok Kumar seemed like Kiara's great grandfather. Kiara was also in the limelight recently for her marriage with 'Sher Shah' i.e. Siddharth Malhotra. The actress married Siddharth in a royal style.
,
Tags: bollywood, Entertainment, Kiara Advani
FIRST PUBLISHED : June 08, 2023, 14:36 ​​IST