Bollywood
Hansika Motwani tied the knot with Sohail, video-photos went viral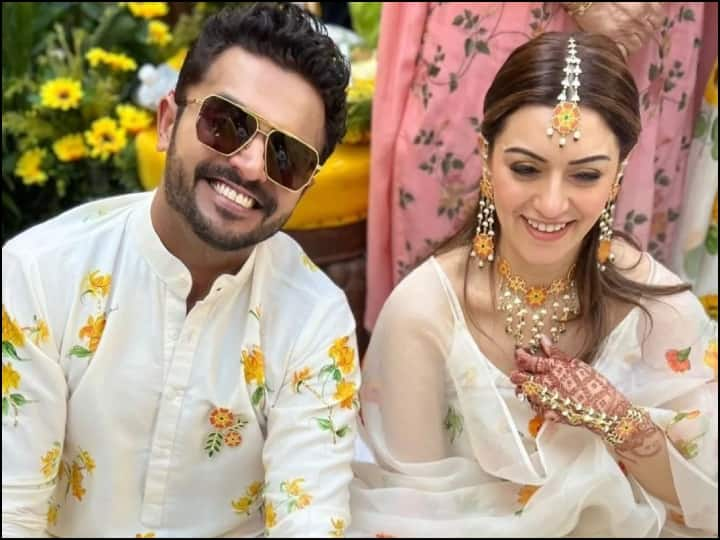 Hansika Motwani Marriage With Sohail Kathuriya: Famous actress Hansika Motwani, who played the role of 'Karuna' in the famous children's TV serial 'Shaka Laka Boom Boom', has been in the glamor world for the past several days due to her upcoming marriage. Glamor World) and now finally the actress has officially made Sohail Kathuria her life partner by putting a garland around his neck.
hansika motwani wedding
Actress Hansika Motwani, who has been in discussion for many days, has finally got married. Famous actress Hansika made her lover Sohail Kathuria her life partner with Sindhi customs at Mundota Fort and Palace near Jaipur. Very special guests of the actress attended Hansika's wedding along with her family members and made the function even better.
massive fireworks
News Reels
The video of Hansika and Sohail's wedding has been shared on Instagram accounts from the fan page of the actress. In a video, the fireworks happening at the wedding can be clearly seen. In what way the fireworks are happening in their marriage.


The actress was seen holding Sohail's hand
Along with this, in another video, Hansika can also be seen walking holding Sohail's hand. While the actress is seen holding Sohail's hand in her stunning dress, the happiness on Sohail's face can also be clearly seen.


Pre-wedding pictures went viral
The pre-wedding pictures of actress Hansika Motwani and Sohail Kathuria have also become increasingly viral on social media. The actress can be seen in her white dress in the turmeric ceremony. Along with this, a video of the turmeric ceremony has also surfaced, in which one of their friends is seen applying turmeric on their faces. Hansika and Sohail can be seen having a lot of fun in this ceremony.


Rana Daggubati lashed out at Indigo airline for poor service, made such allegations by tweeting