Bollywood
How does 'Neeta Mukesh Ambani Cultural Center' look from inside? Anupam Kher shared the inside video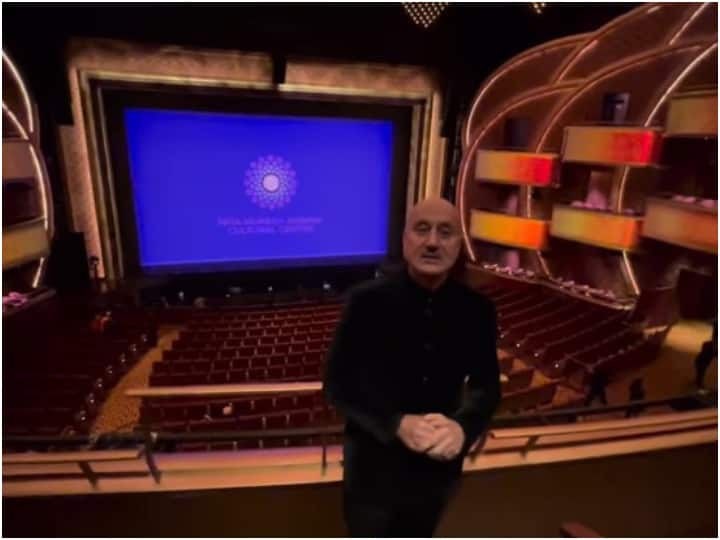 Anupam Kher Shared NMACC Inside Video: On Friday night, the Ambani family hosted the grand launch event of 'Nita Mukesh Ambani Cultural Centre'. All the celebs of B-Town had also reached this function along with eminent personalities of the country and abroad. At the same time, Veteran actor Anupam Kher has shared the inside video of Mumbai's Nita Mukesh Ambani Cultural Center. Anupam called NMACC one of the best in the world and said that he was the first guest to enter the event. This center has been opened to the public with the grand launch on Friday.
Anupam NMACC Key Inside Video Key Share
Sharing the inside video of NMACC, Anupam wrote, "What a wonderful cultural center Nita and Mukesh Ambani have created in the heart of Mumbai! Undoubtedly one of the best in the world. So proud to be the first guest to enter the newly built auditorium! And attend the inauguration show of Civilization to Nation brilliantly directed by my friend Feroz Abbas Khan. Be victorious…"


NMACC how does it look from the inside
In the video, Anupam has shown the interior parts of NMACC. A big stage, a huge sitting area is visible in the video. Also, it looks grand because of the multiple balconies on the sides and an additional floor with sitting area. Anupam says, "It can compete with any cultural center in the world, in fact I would say it is better than them." He also said that the 'state of the art' center is now our 'country's heritage'.
NMAC The grand launch of
The grand launch of NMACC took place on Friday with a star-studded event. Priyanka Chopra, Nick Jonas, Gigi Hadid, Deepika Padukone, Ranveer Singh, Kiara Advani, Siddharth Malhotra, Kareena Kapoor, Saif Ali Khan, Karan Johar and many celebs attended the event.
read this also: Aishwarya Rai Bachchan's daughter Aaradhya Bachchan trolled again, people said- 'This hairstyle from childhood'