Bollywood
How Kritika had given her heart to married Armaan Malik, married after asking his first wife!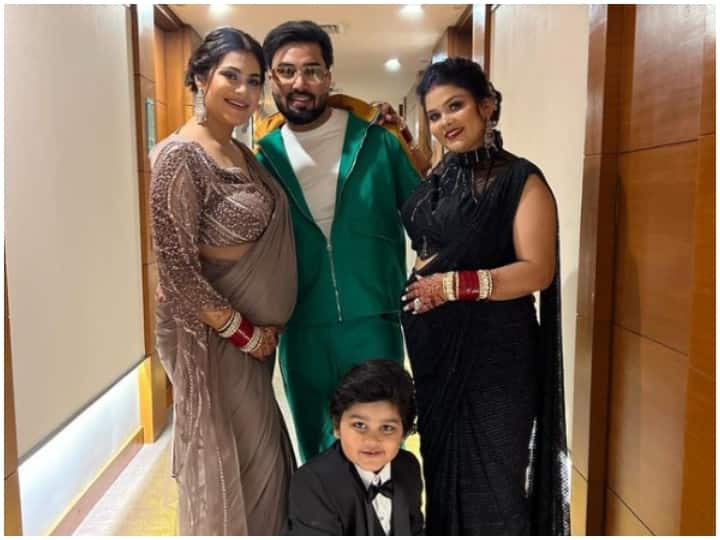 Armaan Malik Kritika Love Story: Youtuber Armaan Malik is sometimes in discussion about his two wives and sometimes gets trolled for both the wives being pregnant. But the biggest question is how Kritika had given her heart to married Armaan. Did his first wife Payal have consent in this? Let's know…
How did Kritika enter Armaan's life?
The world of social media is different. She makes someone sit on his head and eyes in a moment, then in a few moments she also throws him on the floor. YouTuber Armaan Malik has also passed through some such moments. Armaan is often trolled for both his wives. In such a situation, he talked openly about his wives. Also, told how Kritika came into his life after Payal and how all three live together.
Payal was married eight years ago
Armaan told that he was married to Payal about eight years ago. He also has a son. Whereas, Payal is pregnant once again. It is believed that they may have twins. Payal told that Armaan is a very good person. He loves her very much. There was also a phase in her life when Payal left Armaan under family pressure. Please tell that Payal and Armaan also did love marriage.
This is how Kritika's entry happened
Kritika told that Payal and Armaan's relationship was very good. I knew Payal from long back. We both were very good friends. During that time I met Armaan. We took permission from Payal before taking our steps forward. Seeing their love, Payal also got ready for this. However, we hid this from our family members that Armaan is already married and Payal is his first wife.
When the secret was revealed in front of the family
According to Kritika, initially all three of us used to make videos together on Tiktok. Gradually, the family members started asking why Payal is with them in every video? One day he told everyone the truth. After this there was an earthquake in his life. Payal's family members took her and Payal stayed away from Armaan for almost a year. When Armaan threatened to kill himself due to the pain, Payal returned to him. After this all three started living together happily.
People's comments don't matter
Payal told that some people try to troll her on her videos. Every time Armaan's two wives are discussed and they are called bad, but we do not mind such comments. Even we do not read the comments coming on the video.
read this also: This Bhojpuri star fell in love with Aamrapali Dubey, drove a bike drunk on the beach road, has a connection with Nirhua