Bollywood
Jehan Kapoor, who made his debut with Hansal Mehta's 'Faraj', has a deep connection with the Kapoor family, what do you know?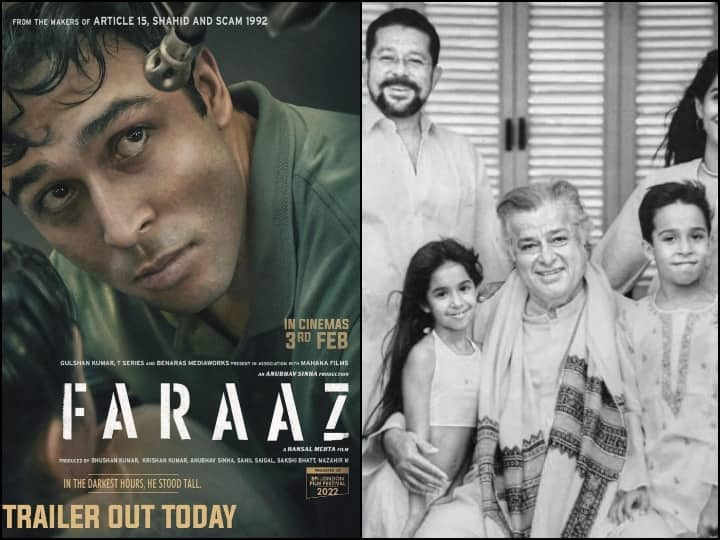 Zahaan Kapoor On His Family: Actor Jehan Kapoor has recently made his Bollywood debut with Hansal Mehta's film Faraaz. Jehan Kapoor is the grandson of late Shashi Kapoor and son of Kunal Kapoor-Sheena Sippy. Talking about her debut, Jehan said that her biggest fear was being perceived as a 'Kapoor' debut and also talked about her privileges and tough times.
In a conversation with Mid-Day, Jahan said, "My biggest fear is that it will be seen as the debut film of a Kapoor. If you are coming with that expectation then you will be disappointed. """' He said that despite coming from a privileged background, one should be aware of the reality.
He said, 'Before my debut film no one is putting me on the cover of the magazine. We have to make our place. I was taught that despite our privileges, we should be responsible and aware of the reality around us. My father is an ad film producer, and when he started working, we were not in a good financial condition. His story was different from his father's, and I hope mine is different.


He continued, "He often jokes that he could tell how my grandfather's career was going by the number of bouquets that came home on his birthday. The biggest advantage is not family, but the prerogative of making your own choices." My family is proud of me. I'm glad I could tell my cousins ​​that I'm walking the same path, albeit behind them."


'Faraj' also stars Aditya Rawal and the story is about the 2016 terrorist attack at Holy Artisan Bakery in Dhaka, Bangladesh. It is jointly produced by T-Series, Banaras Media Works in association with Mahana Films. The film had its world premiere at the BFI London Film Festival 2022.
Also read- Kiara will take seven rounds with Sidharth Malhotra, will childhood friend Isha Ambani also go to Jaisalmer to see the actress becoming a bride?