Bollywood
Jhanvi Kapoor's mental health was affected while doing the film 'Mili', the actress revealed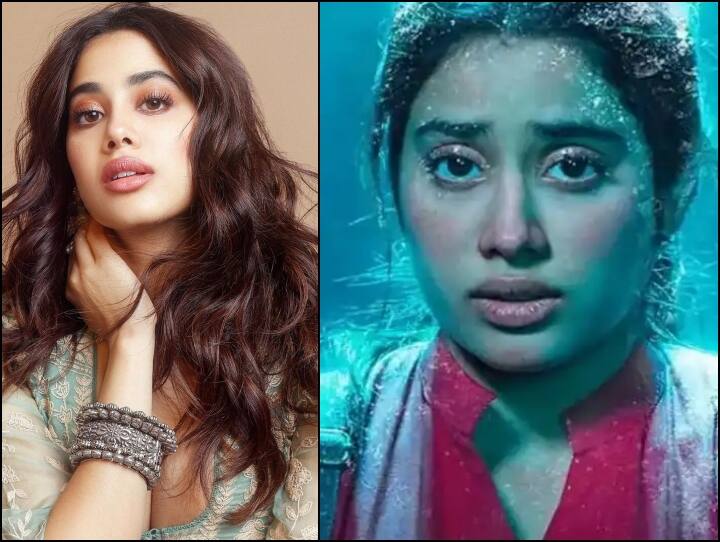 Janhvi Kapoor Mili: Bollywood actress Jhanvi Kapoor is very excited about her first survival thriller film 'Mili' to be released this Friday. Ahead of the film's release, the actress told how the month-long shooting of the film had affected her physical and mental health. Let us tell you that Jhanvi is playing the character of a girl in the film who gets stuck in the storage freezer for hours.
malayalam hit hit'Helen' Hindi remake ofgot'
Directed by Mathukutty Xavier, 'Mili' is the Hindi remake of the filmmaker's 2019 Malayalam hit 'Helen' and is based on true events. The film depicts the struggles of Jhanvi as 'Mili', a girl from time to time to survive inside a freezer. According to the actress, the film's team had made a special freezer, where they shot at minus 15 degree Celsius temperature for 20 days.
The film affected mental health
Recalling her experience at a press conference in Delhi, Janhvi says, "I remember it (the film) making a real impact on my mental health as I used to come back home after finishing the shoot and I would fall asleep. and dreamed that I was still in the freezer. I fell ill and had to take pain killers for two-three days. Even the director's health had deteriorated.


Was asked to gain 7.5 kg for the film
Janhvi says, "If you spend 15 hours of your day crying in a closed environment in the freezer, with the occasional mouse that keeps munching on your fingers, it definitely can't be glamorous." She also says that she was asked to gain 7.5 kg for the film.


When will it be releasedgot'
Apart from Jhanvi, Sunny Kaushal and Manoj Pahwa are also playing a very important role in the film 'Mili'. Let us tell you that Jhanvi has her first professional collaboration with her father Boney Kapoor. The film will be released in theaters on November 4, 2022. Jhanvi will also be seen in 'Bawal' and 'Mr and Mrs Mahi' after 'Mili'.
read this also:-KRK apologized to Salman Khan first and now Shah Rukh Khan, but because of this he had to be trolled