Bollywood
Kangana Ranaut targeted Diljit Dosanjh regarding Khalistanis, said- 'Polls have come, next number'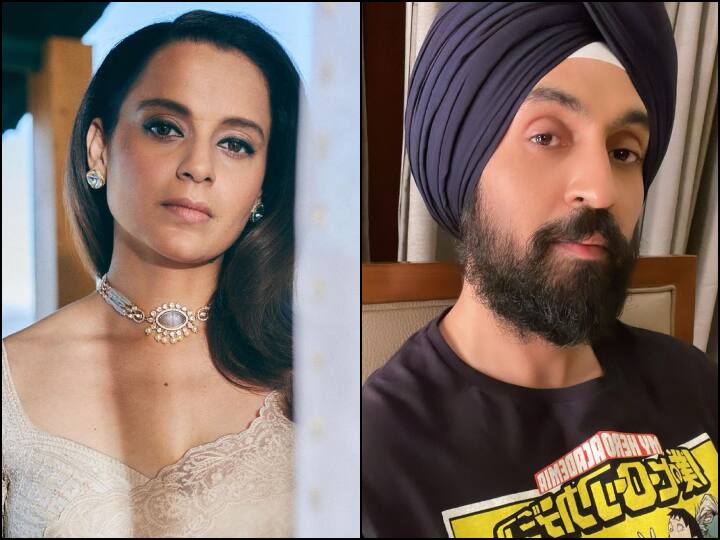 Kangana Ranaut on Diljit Dosanjh: Kangana Ranaut has once again targeted Diljit Dosanjh. Amidst the Punjab Police crackdown on radical Sikh and heir Punjab De chief Amritpal Singh, Kangana posted a warning for Diljit as well. He tweeted sharing a popular meme running on social media these days.
Kangana shared a post on Twitter and Instagram Stories, which was first posted by Swiggy India. In this, many types of pulses were shown on which 'Pulse I Pulse' was written. Tagging Diljit in his tweet, he wrote 'Just saying'. He added a Khalistan sticker on Instagram Stories with the word Crossed Out. He said, "Diljit Dosanjh ji polls aagai polls."
Next number is yours.
In another, he wrote, "To all those who support Khalistanis, remember that the next number is yours, the polls have come, this is not the time when anyone used to do anything, betray the country or try to break it." Now henna will be done. You're next, the police is here. Now no one can do whatever they want. If you want to cheat the country or break it into pieces, it will take you a long time.

Let us inform that these posts of Kangana have come after the Punjab Police started a campaign against Amritpal Singh and his associates on Saturday. Police said that a total of 114 arrests have been made in the case so far and there is a strong suspicion of ISI angle and foreign funding. In 2020, Congress MP from Ludhiana Ravneet Singh Bittu accused Diljit of supporting Khalistanis. Diljit had replied, 'I am an Indian tax payer, who has always stood shoulder to shoulder with the country and Punjab in times of need.'
Also read- Varun Dhawan-Jahnavi Kapoor's 'Bawal' will knock in theaters on this day, release date announced