Bollywood
Karan Johar trolled for the bandage on his neck, users said – what happened in Jaisalmer?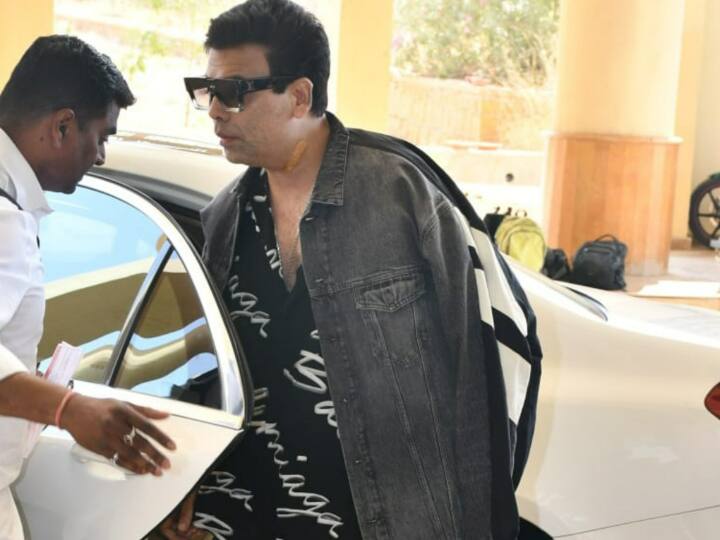 Siddharth Malhotra Wedding: Bollywood actor Siddharth Malhotra started his career with Karan Johar's film 'Student of the Year'. This is the reason why there is a special bonding between Siddharth and Karan. Due to this, Karan had reached Jaisalmer on February 5 itself for Sid-Kiara's wedding. Karan has now returned to Mumbai after getting married. Recently he was spotted at the airport. Many of whose pictures are going viral on social media. For which users were once again seen trolling Karan.
Karan Johar trolled for bandage
Actually the pictures of Karan Johar have come to the fore. In them, the fans could see the bandage on his neck. After which there was a flood of questions on social media. Users are asking him various questions regarding the bandage on Karan's neck. Commenting on this, one wrote that 'what happened in Jaisalmer that Karan had to apply bandage'. While another user wrote that – 'Karan has tried to hide his love bite with this bandage.' Apart from this, the third wrote that – 'Did Karan wash the utensils at the wedding.' Although Karan has not yet responded to these questions.
Sid-Kiara got married at Suryagarh Palace
Let us inform that Bollywood's lovebird Siddharth and Kiara are now bound in the bond of seven births. Both of them got married yesterday in Jaisalmer's royal palace Suryagarh. Stars like Karan Johar, Shahid Kapoor, Meera Rajput, Juhi Chawla, Isha Ambani attended this Royal Wedding. At the same time, after marriage, the couple also shared some pictures with the fans on social media. Which are becoming quite viral.
Read this also-
Love Again Trailer: Priyanka Chopra's gift to fans on this Valentine, Love Again trailer will be released