Bollywood
Karan Johar was seen wearing a sofa jacket, Farah Khan pulled him up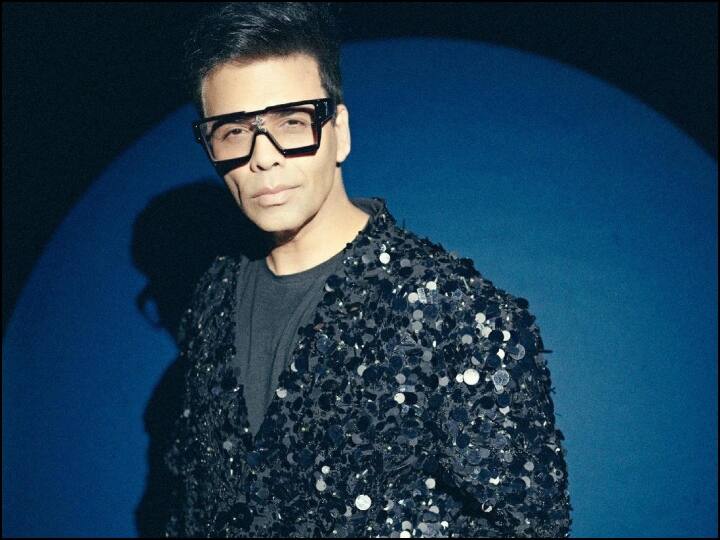 Farah Khan teased Karan Johar: Karan Johar is a very famous filmmaker of Bollywood. He is known for making many brilliant and hit films like 'Kuch Kuch Hota Hai' and 'Kabhi Khushi Kabhie Gham'. Along with that, he is also famous for his funny style. He is often seen laughing and joking with other stars.
Karan Johar is also very active on social media and always keeps sharing posts with his fans. At the same time, he has shared a video in which he is seen with filmmaker Farah Khan. Both are seen laughing and joking with each other.
Farah pulls Karan
In this video, Farah Khan is seen standing in an auditorium. Then Karan Johar comes there and starts joking with Farah. Actually, Farah is seen in a magenta colored dress, while her dress matches to some extent the color of the chairs present there, for which Karan starts pulling her. However, Farah also retaliates immediately.
News Reels
Karan is seen wearing a colorful jacket in this video. While taking support of his jacket, Farah says, "And what about you? You are wearing a jacket made of so many sofas. After which there is a lot of laughter and fun between the two. Along with Karan, Farah Khan has also shared this video. He wrote in the caption, "When Karu met Farooq. The reel you never knew you needed."


These stars reacted
Many stars have given their reaction on this video of Karan Farah. Commenting, actress Rasika Duggal wrote, "Very much needed." He has also dropped ha ha ha emojis. Sania Mirza has also commented on this video. She wrote, "Ha ha ha I always knew I needed this." Maheep Kapoor, wife of Bollywood actor Sanjay Kapoor, wrote in a funny way, "You are really crazy."
Read this also-Know how educated Mithun Chakraborty is, who won the hearts of fans with his acting in 'The Kashmir Files'