Bollywood
Karthik Aryan gets a new mission, the actor will rock by becoming an agent!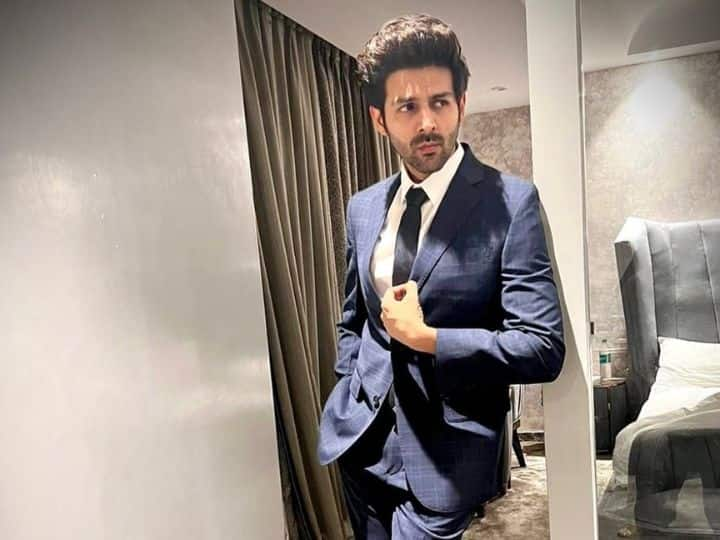 Kartik Aaryan Protein Police: At present, if we talk about the great actors of Hindi cinema, then the name of Kartik Aaryan will definitely be included in it. Last year in the horror comedy Bhool Bhulaiya 2, Karthik Aryan showed his strong acting skills. Since then, Karthik has remained a favorite of the fans. Meanwhile, now Karthik Aryan has got a new mission, whose name is 'Protein Police'. In such a situation, let us know whether Protein Police is an upcoming film of Karthik or it is some other matter.
Kartik Aaryan on new mission after 'Shehzada'
Last month, Karthik Aryan's most awaited film 'Shehzada' was released in theatres. However, this film of Karthik could not entertain the audience as expected. In such a situation, after Shehzada, Karthik Aryan has got a new mission. Whose information Karthik Aryan has shared the latest photo on his official Instagram handle. Actually in this Insta post of Karthik, you can see that the picture of Karthik Aryan is printed on a police batch, on which 'Protein Police' is written.
In the caption of this photo, Karthik Aryan has written that- 'I am ready for my next mission.' Now it has become a buzz everywhere that 'Protein Police' could be Karthik's next film. But there is no official confirmation of this matter.


Karthik Aryan will be seen in these films
Of course, Kartik Aaryan's film 'Shehzada' has been a flop recently. But in the coming time, Karthik Aryan is going to be seen in many films. Many films like Karthik's upcoming film 'Satya Prem Ki Katha', Captain India, Bhool Bhulaiya 3 and Aashiqui 3 are included in this case.
Also read- 'Don't ask Parineeti, ask me political questions', Raghal Chadha breaks silence on dating news