Bollywood
Live: Kajol starrer 'Salaam Venky' released in theaters today, mother-daughter story will touch your heart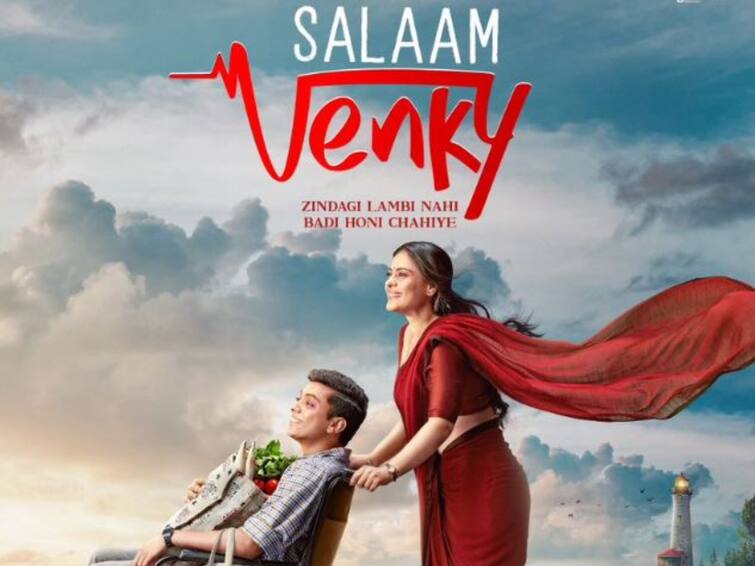 Friday Movies Release Live: Kajol and Vishal Jethwa starrer 'Salaam Venky' has been released in theaters on Friday, 9 December. This film is directed by Revathi. 'Salaam Venky' is based on the true story of young chess player Kolavennu Venkatesh, who was diagnosed with Duchenne muscular dystrophy (DMD) and died in 2004. Aamir Khan also did a cameo role in Salaam Venky. There is a lot of craze in the audience regarding the film.
Ajay Devgan told 'Salaam Venky' to be wonderful
Bollywood actor Ajay Devgan has also reviewed wife Kajol's film 'Salaam Venky'. Ajay has shared a note on social media that what kind of film 'Salaam Venky' is. Please tell that Ajay has praised Kajol's work in the note. Posting a beautiful photo of Kajol on his official Instagram account, Ajay Devgan wrote, 'Kajol, who made my life bigger. You are fabulous in this movie. Along with this, he wrote in the caption, 'Salaam Venky has made me emotional. This is very special. The work of the entire team is visible, especially Revathi and Vishal Jethwa. My best wishes to the cast and crew.
what is 'Salam Venky' the story of
Based on Srikanth Murthy's book 'The Last Hurrah', the film revolves around the life of Sujatha, who does everything in her capacity to let her ailing son live to the fullest. Kajol plays the role of Sujata in the film, in which Vishal Jethwa plays her son Venky. The film stars Rahul Bose, Prakash Raj, Aahana Kumra, Rajeev Khandelwal, Kamal Sadna and other actors in supporting roles.
read this also:,Ranveer Singh or Deepika Padukone… 'Whose house is running', the actor gave a funny answer to this question