Bollywood
Mika Singh B'day: Controversy King is Mika Singh, owner of property worth crores, life in controversies 4 times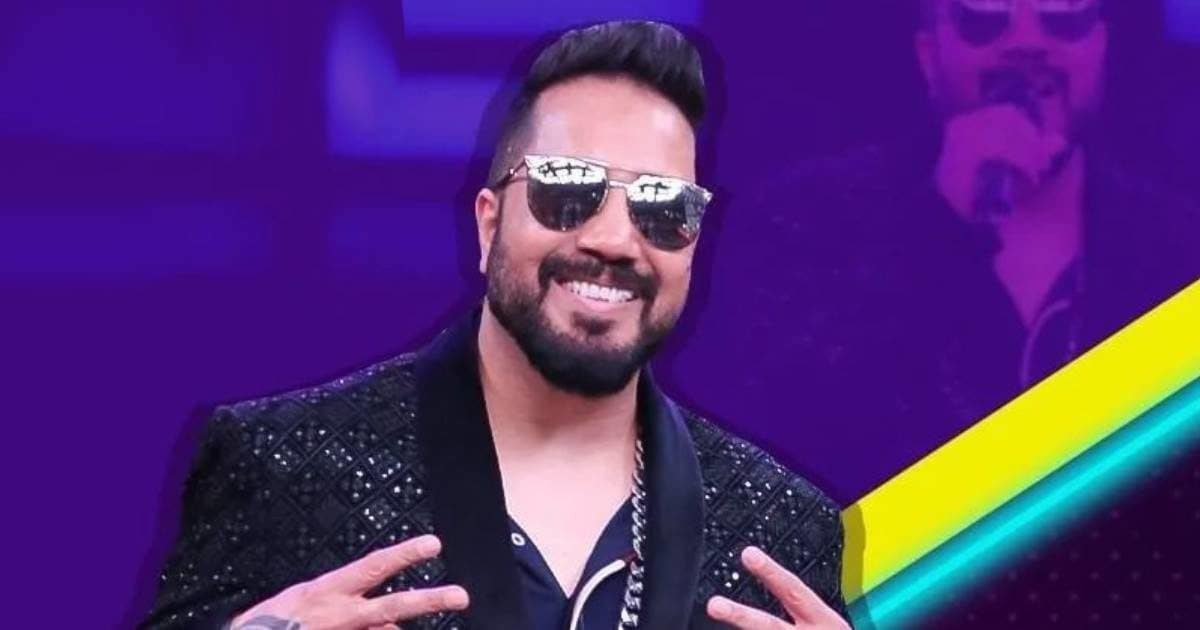 New Delhi. Mika Singh is a famous singer and rapper of Bollywood who has given many great hit songs to Bollywood. Today i.e. June 10 is the birthday of Mika, who gave blockbuster songs like 'Mauja Hi Mauja', 'Dhanno'. Born in Durgapur, West Bengal in the year 1977, the singer has also released several solo albums and is often seen entertaining people with his powerful voice in many reality shows. Today Mika Singh is the owner of property worth crores due to his hard work.
Mika Singh is not dependent on any parachan today. Today he is counted among the successful singers of Bollywood. In his career so far, he has made a different identity in the world of singing by giving many hit songs. But along with these songs, his name is also associated with controversies. Years ago, on the occasion of his birthday, he had done something like this, after which his name was in the limelight. People have not forgotten that story even today.
Papa's darling, this girl is Bollywood's superstar, has worked in many hit films, did you recognize her?
story of 'kiss'
Actually, Mika had forcefully kissed Rakhi Sawant in his birthday party, for which he was in headlines overnight. Even today people have not been able to forget that incident of singer Mika Singh. Singer had to forcefully kiss Rakhi Sawant at the birthday party. There was a lot of ruckus after this video surfaced, a case was also filed against the singer. Controversies and Mika Singh have an old relationship. He
slapped the doctor
Mika Singh has often been in controversies about one thing or the other. Slap scandals are also included in these. The video of an event of Singer also went viral. Mika had slapped a doctor from South Delhi in a program. On this, Singer had said that the doctor was misbehaving with him. This video of his also went viral and Mika was once again in the headlines.
old association with controversies
Apart from Salman Khan, Mika Singh is also involved in the hit and run case. In the year 2014, it was said in the reports, Singer had hit an auto rickshaw and the passenger was also hurt in it. For the fourth time, he got embroiled in controversies when Mika Singh shared a photo on social media, in which lipstick marks were visible on his cheeks. He had told that this was done by Bipasha Basu, after which he became very much discussed. However, later Mika himself told that this kiss was done by his grandmother in the show Comedy Nights with Kapil.
Owner of property worth crores
Mika Singh is the brother of Daler Mehndi, his popularity is quite high in the country as well as abroad. He continues to do stage shows abroad as well. Due to his songs, Mika has made property worth crores. According to media reports, Mika charges more than Rs 15 lakh for one of his songs. Along with the songs in the films, Mika's albums have also become huge hits. According to a report, the total assets of Mika Singh, who is fond of luxurious houses and luxury vehicles, is around $ 13 million i.e. around Rs 96 crore.
Please tell that Mika Singh has been in a lot of discussion about his Swayamvar and Akanksha Puri became the winner in this Swayamvar. Talking about the popular songs of Mika Singh, there are many songs like Aankh Marey, Ankhiyon Se Goli Marey, Chinta Ta Ta Chita Chita, Go Go Govinda, 440 Volt, on which people are forced to dance.
,
Tags: Entertainment news., Entertainment Special, mika singh
FIRST PUBLISHED : June 10, 2023