Bollywood
Mother and grandmother 'Devdasi', educated aunt was ashamed to be called a relative, how did Gemini become an actor when he came to become a doctor?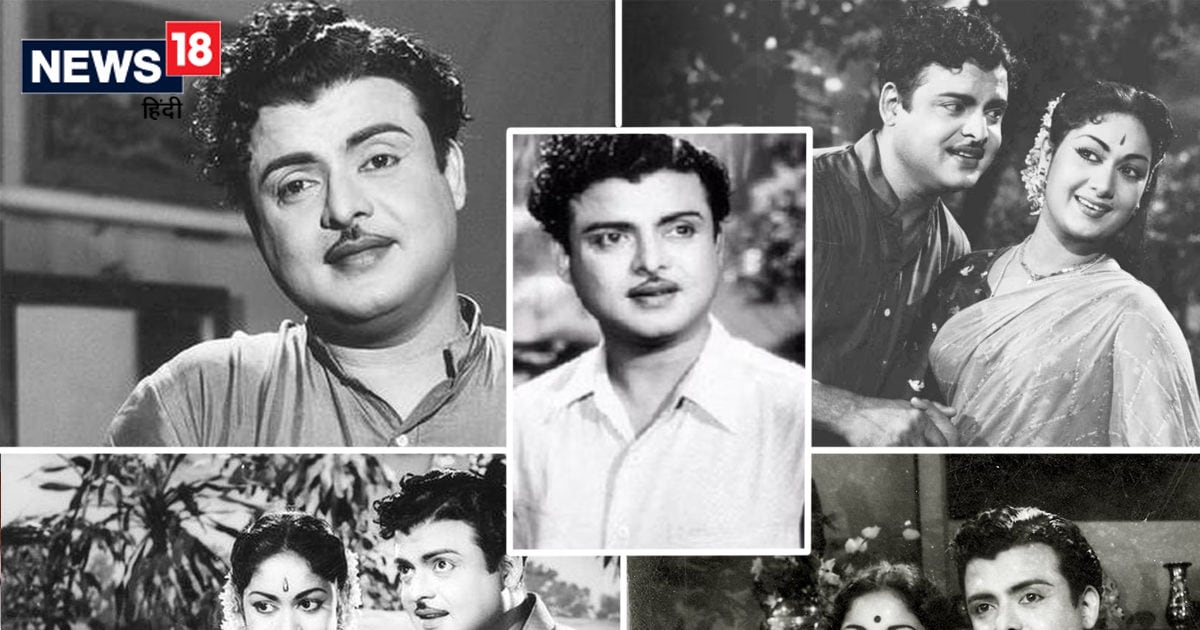 Mumbai: Gemini Ganesan, a superstar of Tamil cinema, is still known for his romantic films. But, more than his professional life, he always remained in discussion about his personal life. Who did 3 marriages (Gemini Ganesan Pushpavalli Love Story) as well as had an affair. Born in Pudukottai, Tamil Nadu, Gemini started his career in 1947 with 'Miss Malini'. But, he got recognition from 'Thai Ulam', in which he played the role of a villain. After this, in 1954, he got a chance to play the lead role in 'Manam Pola Mangalam'.
But, you will be surprised to know that Gemini, who was a superstar of his time, once wanted to become an actor. But, fate took them somewhere else. However, it is another matter that he had married Alamelu for the first time in his desire to become a doctor, from whom he has four daughters. Alamelu's father lured Gemini to get admission in the medical college.
Pushpavali gave birth to Gemini's two daughters Rekha and Radha.
While married to Alamelu, he was with Pushpavalli, with whom he had two daughters, actresses Rekha and Radha. However, Gemini and Pushpavali were not married when Rekha was born. After this, Gemini married Savitri, with whom he has 2 children. In 1998, he married Juliana Andrew, 36 years younger than him.
Gemini did three marriages
The childhood of Gemini, who has done three marriages, has gone through a lot of difficulties. When Gemini was young, his grandfather and father passed away. After which the responsibility of the family fell on his mother and grandmother. The actor's mother and grandmother were Devadasis, while Gemini's aunt was from a well-educated and affluent family and hated the Devadasi system.
Aunt gave shelter to the family
But, after the demise of brother and father, he called Gemini and his mother-in-law to live together. But, apart from Gemini, his grandmother and mother were not allowed to appear in front of the guests, because his aunt was ashamed to have him as her relative. In such a situation, after some time, Gemini's grandmother and mother went back to their village. But Gemini was left with her aunt in the hope that she would stay here and complete her studies.
Rekha always yearned for father's love!
Aunt sent to Ramakrishna Ashram
Gemini's aunt sent him to Ramakrishna Ashram for studies, but Gemini could not tolerate the distance from his mother and he left everything and ran back to his mother. Here he completed his schooling and B.Sc. Took admission in Madras Christian College, Chennai. However, luck had approved something else. In connection with the work, Gemini reached a studio, where he got the job of executive, where he used to help in the casting of films. In the same year he got a side role in Miss Malini and then his career took off.
First read breaking news in Hindi News18 Hindi| Read today's latest news, live news updates, most reliable Hindi news website News18 Hindi.
Tags: Entertainment, Rekha, south cinema
FIRST PUBLISHED : March 27, 2023, 15:37 IST