Bollywood
Nadav Lapid has commented on the playing of Indian national anthem in IFFI 2022, know what he said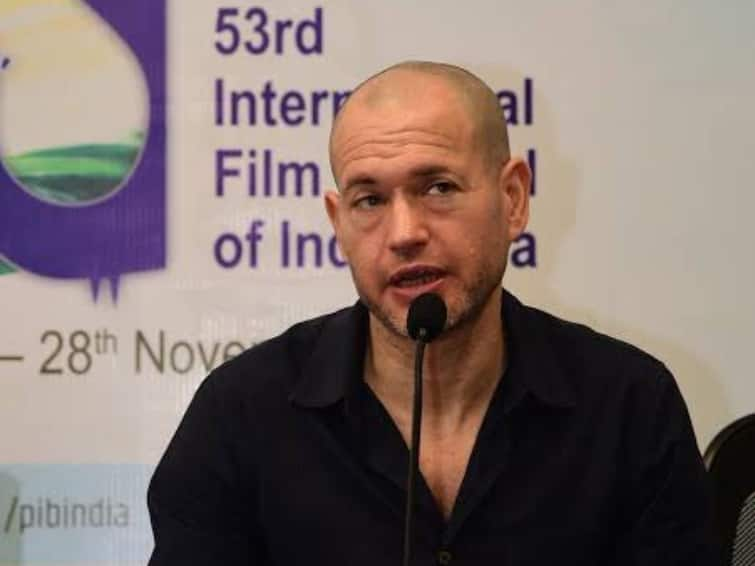 Nadav Lapid Comment on Indian National Anthem: During the closing ceremony of the International Film Festival of India (IFFI) 2022 in Goa, the controversy has been increasing after Israeli filmmaker Nadav Lapid's comment on 'The Kashmir Files'. Lapid was the Jury Head at IFFI 2022 Go. Other jury members were American producer Ginko Gotoh, French editor Pascale Chavans, Spanish filmmaker and critic Javier Angulo and Indian filmmaker Sudipto Sen. At the same time, Lapid has also commented on the Indian National Anthem earlier.
Israeli ambassador condemned Lapid's statement
The 'Kindergarten Teacher' director called 'The Kashmir Files' "propaganda" and "vulgar". At the same time, Israeli Ambassador to India Nour Golin has now targeted him on social media while condemning Nadav Lapid. Naur Golin said, "Shame on you."
An open letter to #NadavLapid following his criticism of #KashmirFiles, It's not in Hebrew because I wanted our Indian brothers and sisters to be able to understand. It's also relatively long so I'll give you the bottom line first. YOU SHOULD BE ASHAMED. Here's why: pic.twitter.com/8YpSQGMXIR

News Reels

— Naor Gilon (@NaorGilon) October 29, 2022
Lapid also commented on the Indian national anthem
Lapid, however, seems to be outspoken in his opinion. According to a PTI report, in an interview to The Peacock, the flagship publication of the Entertainment Society of Goa, Lapid had commented on the playing of the Indian national anthem at IFFI Goa. He told the magazine, "I completely admire the patriotism, but it was a very disappointing experience for an artist in an international program."
Lapit's interview was published in The Peacock
This interview of Lapid was published in The Peacock during the 20-28 November festival. Lapid told the magazine that he was there not as Israel's ambassador, but as an artist who wanted to experience different cultures.
Let us tell you that IFFI is organized by the Ministry of Information and Broadcasting and National Film Development Corporation with The Peacock as one of the organizers of the event. Information and Broadcasting Minister Anurag Thakur along with other senior government officials were present throughout the film festival.
Also read- 'If you are being trolled, then it means you are famous', Kajol spoke openly on trolling of daughter Nysa