Bollywood
Neighbor compared Salman to Babar-Aurangzeb, also accused of grabbing the temple, the actor reached HC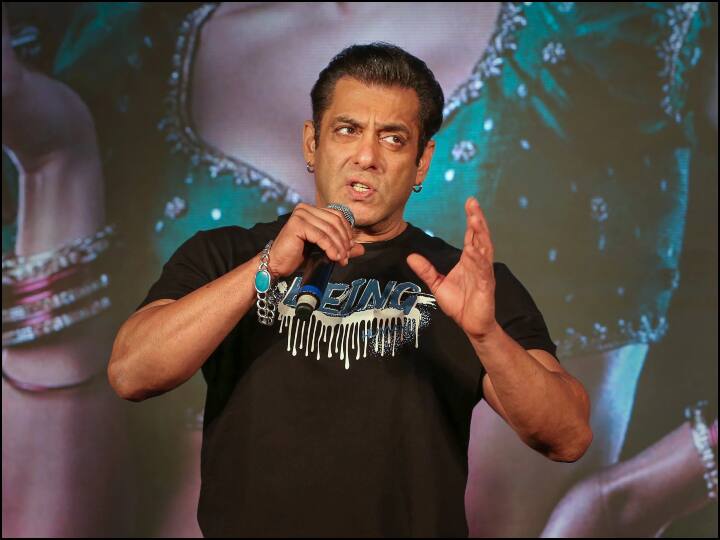 Salman Khan On Katan Kakkar: The dispute between Bollywood superstar Salman Khan and his neighbor Ketan Kakkar of Panvel farmhouse does not seem to be ending. In March 2022, a petition was filed against Kakkar in the civil court on behalf of Salman Khan. This petition was filed by Salman Khan on behalf of his neighbor regarding the serious allegations against him in the video released on social media.
At that time, Salman had demanded that the court order Ketan Kakkar to remove the video and also stop him from making further statements. However, Salman's demand was rejected by the civil court, after which he approached the High Court. The same petition of Salman Khan was heard in the Bombay High Court on Friday. The matter was heard by Justice CV Bhadang. Salman's lawyer said during the hearing that Ketan Kakkar's post does not only come under the purview of defamation but is also inciting communities.
What was said by Salman in the court?
During the hearing in the Bombay High Court on Friday, actor Salman Khan was told that the videos of his neighbor Ketan Kakkar, which he has posted against him, are communal, inflammatory and defamatory. Salman Khan's lawyer Ravi Kadam read the script of Ketan Kakkar's video in court. He said that the videos are communally inciting the audience against Salman Khan. He also told that Kakkar has said in the video how Salman Khan, who is from a minority community, wants to usurp the Ganesh temple, which is located near his Panvel farmhouse.
According to Salman's lawyer, in the video, Kakkar compared Salman Khan to Babur and Aurangzeb (Mughal ruler). He (Kakkar) said that it has taken a long time of 500 years to build Ram temple in Ayodhya and Salman Khan wants to shut down Ganesh temple in Panvel. The lawyer said that in these videos released on social media by Kakkar, it has also been shown what Salman does at his farmhouse. Not only this, millions of people have seen these videos, after which many people are commenting against Salman Khan.
Salman's lawyer said that it is clear that the audience is being instigated against Salman. The video is giving communal color to everything and making it Hindu-Muslim. The senior lawyer claimed in the court that Kakkar had said many things. Kakkar has also alleged that Salman Khan is a member of the gang of underworld don Dawood Ibrahim. Apart from this, allegations like drug business, organ trafficking have also been made. The court will now hear the matter next on August 22.
Let us tell you that Ketan Kakkar's lawyers Abha Singh and Aditya Singh had claimed in the lower court that Hindi film artist Salman Khan has done this defamation case to grab his land.
Entertainment News Live: Raju Srivastava's condition stable, Kareena breaks silence on 'Lal Singh Chaddha' boycott
Laal Singh Chaddha Box Office Collection: Aamir Khan's film did badly at the box office, did so much business on the second day
,