Bollywood
Not Rani Mukherjee, this actress was the first choice for the film 'Black', rejected the offer because of her sister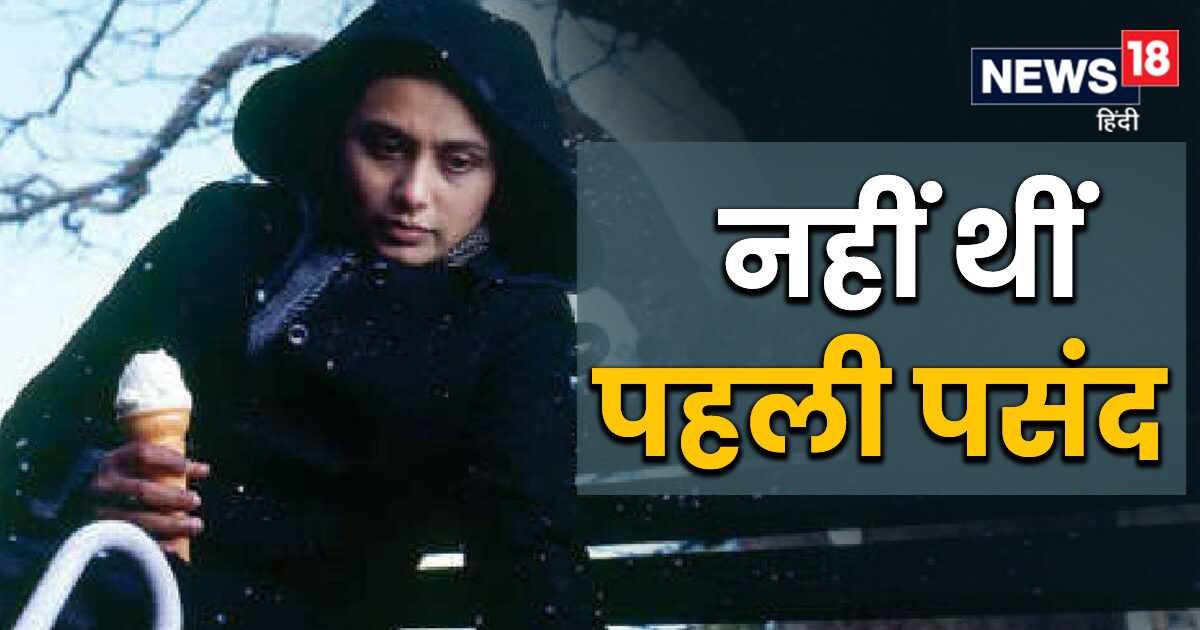 New Delhi. Amitabh Bachchan and Rani Mukherjee starrer film 'Black' proved to be a big hit of the year 2005. People were convinced of Rani Mukherjee's acting in this film. Rani Mukherjee played the role of a disabled girl in the film. who could not see. The film not only got good reviews from the critics but it was also highly praised. But Rani Mukherjee was not the first choice for this film.
Bollywood stars often remain in headlines due to mutual disputes in the industry. Many times it also happened that due to mutual differences, celebs had to lose their hands from many big films. Something similar has happened with a top Bollywood actress as well. When due to mutual differences, a blockbuster kept getting included in his hit list. Let's know who was that unlucky star who got the offer of such a big film. Later this character got to Rani Mukherjee and she breathed life into this character.
Ashish Vidyarti got married for the second time, where is the first wife? Has worked in films and serials
This actress was Bhansali's first choice
In this blockbuster film, first not Rani Mukherjee but Kareena Kapoor was going to play Michelle. According to media reports, earlier this offer was given to Kareena only. In Sanjay Leela Bhansali's film, the character of a differently-abled girl was earlier supposed to be played by Kareena and not Rani Mukherjee. He had also signed the film. But it is said that due to his poor relations with the Bachchan family at that time, he distanced himself from the film and rejected the role. However, later Rani Mukherjee created history with this character.
Rani Mukherjee also refused
Bhansali's excellent direction was clearly visible in this film. Not only from this film, Bhansali has proved his ability many times through his films. Bhansali has made many unique films for the Hindi film industry and Black is one of them. Rani Mukherjee and Amitabh Bachchan starrer film Black, which came in the year 2005, is counted among the classics. But earlier Rani was also apprehensive about playing this character, she felt that she would not be able to act as a disabled girl, although later what Rani did is in front of everyone. The chemistry of Amitabh and Rani was also highly appreciated in this film.
Please tell that Sanjay Leela Bhansali named the film 'Black' because of his favorite colour. This film won 11 Filmfare Awards in its time. Another special thing about this film is that actors Ranbir Kapoor and Sonam Kapoor also worked as assistant directors on the sets of the film Black.
,
Tags: amitabh bachchan, To install Entertainment news., Entertainment Special, Rani mukerji
FIRST PUBLISHED : May 27, 2023, 06:30 IST