Bollywood
Not Shah Rukh, this actor was the first choice, Juhi Chawla was surprised to see King Khan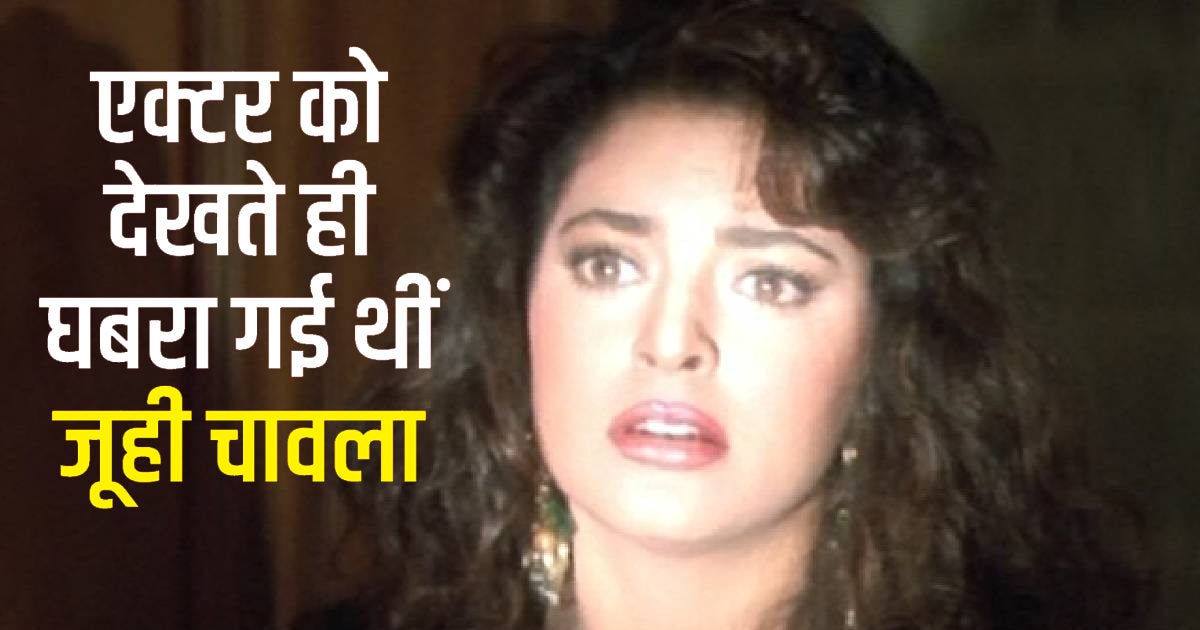 New Delhi. The pair of Shah Rukh Khan, who is called the King of Bollywood, is very much liked with every actress. There are many actresses in the industry with whom King Khan's pairing is considered 'Made for each other'. Kajol and Shahrukh are especially the favorite pair of fans. But at one time an actress had refused to work in the film on seeing Shahrukh. Let us know who was that actress.
Today the example of friendship between Shahrukh Khan and Juhi Chawla is given in the industry. Both have worked together in many films in their career. The pairing of these two is also well-liked. The films in which both worked together also got success. But there was a time when Shahrukh was starting his career and Juhi had made a mark in the industry at that time. The film 'Raju Ban Gaya Gentleman' released in the year 1992 is special in many ways. This was the first meeting of Shahrukh and Juhi. Apart from Shahrukh, Juhi in the film, Amrita Singh Nana Patekar was also in an important role in the film. In this film, Juhi worked with King Khan under compulsion.
Top 5 Films: 5 best Bollywood films made on business
The pair was solid with Aamir Khan
Before this film, the pair of Juhi Chawla and Aamir Khan was seen in the film 'Qayamat Se Qayamat Tak'. The audience liked this pair a lot during that period. That's why the makers had also decided that Aamir Khan and Juhi Chawla would be cast together in 'Raju Ban Gaya Gentleman'. But due to some reasons this could not happen. After this there was talk of taking Shah Rukh Khan in the film. Juhi and Shah Rukh worked together for the first time in this film and the film was well received.
(Photo Credits: Movies N Memories/Twitter)
Juhi Chawla was shocked to see King Khan
When producer Vivek Baswani went to Juhi Chawla with the proposal of taking Shahrukh Khan in the film 'Raju Ban Gaya Gentleman', he praised Shahrukh Khan and told Juhi that the hero of the film is a 'new boy, in the army'. Was and is very famous, looks just like Aamir Khan. In such a situation, Juhi had created the image of Aamir's chocolaty hero with Shahrukh, but when she reached the set and saw Shahrukh for the first time, she was stunned. For a moment, she was scared that a thin dark-skinned boy, who did not look like Aamir from any angle. They felt that they had been cheated. Since Juhi had signed the film, she could not even think of leaving the film. Juhi herself has disclosed this fact in many shows. However, later during the film both became very good friends.
Let us tell you that when this film was released, along with the audience, the critics also appreciated this pair a lot. Shahrukh and Juhi Chawla's friendship started from this film itself, which continues till date. Even today, the example of friendship of both is given in the industry. Both have worked together in the films 'Darr', 'Duplicate', 'Phir Bhi Dil Hai Hindustani', 'One Two Ka Four' and 'Bhootnath' in their acting career.
,
Tags: Entertainment news., Entertainment Special, shahrukh khan
FIRST PUBLISHED : June 08, 2023, 17:14 IST