Bollywood
Om Raut looked successful in his move! Prabhash-Kriti ahead, sided with Saif?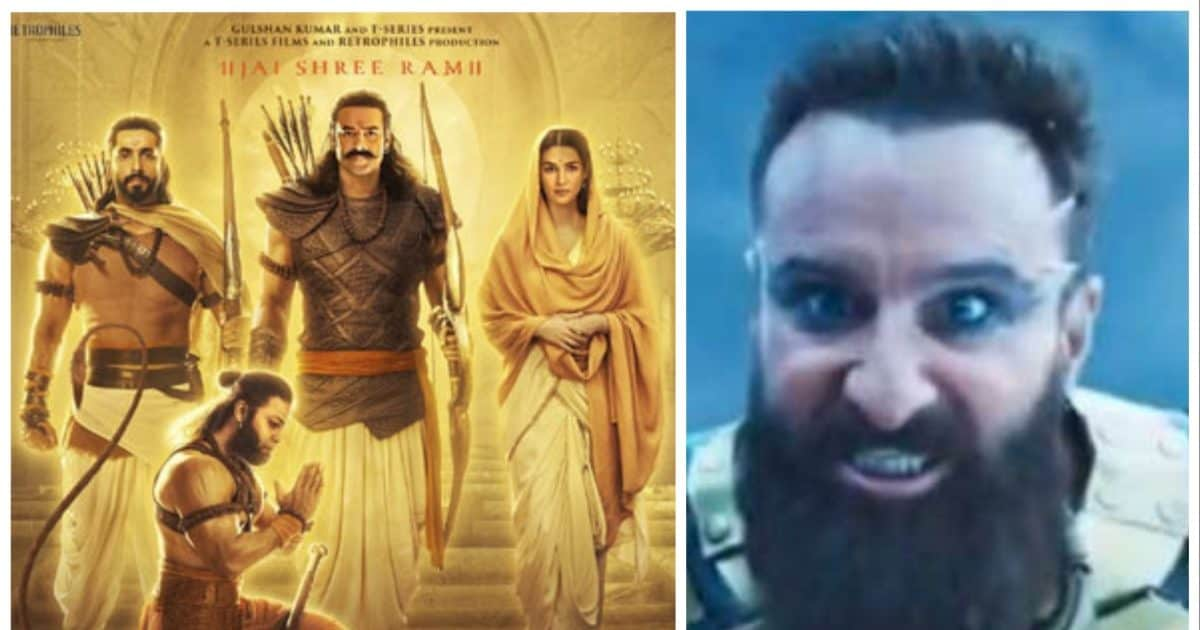 New Delhi. There is a lot of buzz about Om Raut's film Adipurush. After the trailer of the film, all the controversies related to the film may have been packed in cold storage, but it is still very difficult to say what will happen after the release of the film. Meanwhile, all the cast members associated with the film are working hard to make the film a hit at the box office. Prabhas, Kriti Sanon, Sunny Singh Nijjar and Devdutt Nage are continuously promoting the film. Although Bollywood actor Saif Ali Khan is not visible anywhere with all these. In such a situation, Saif's fans are very upset and surprised.
Let us remind you that just a few days ago, in a report of E-Times, citing sources, it has been told that the makers have made it big to keep Saif Ali Khan aside from the promotion of the film. If everything goes well then Saif will not be a part of the promotion of this film. In the reports, it was told that Saif's dates were not finalized. Along with this, it was also told that when all the cast of the film Adipurush will promote the film, then Saif Ali Khan will be on vacation with his wife Kareena Kapoor Khan and his two sons Jeh and Taimur.
Now when the promotion of the film is going on in full swing, then Saif's fans are noticing that the director of the film has actually kept Saif Ali Khan aside to save him from controversies. So that he can release his film in a very peaceful environment.
Makers don't want any more controversies
As you know that Adipurush has been in controversies for a long time. Sometimes people protested about the teaser of the film, and sometimes about the poster. Earlier, in the teaser of the film, people had objected to the look of Ravana and Hanuman ji. Then later in the teaser, questions were raised on Ram and Ravana action. Then, when vermilion was not seen in the demand of mother Sita in the poster, the protest intensified. Along with this, Lord Ram did not even wear a sacred thread in the poster, otherwise a separate controversy had taken birth on social media.
" isDesktop="true" id="6478291″ >
Saif Ali Khan heavy on Prabhas
However, in the final trailer of Adipurush, the audience's attitude towards Saif was seen to have changed a lot. According to media reports, Saif Ali Khan, who became Lankapati Ravana, got a more positive response than the look of Prabhash seen in Ram's avatar. In a few seconds of the trailer, Saif stole the show with his looks and style. Prabhas was praised less and Saif Ali Khan more on social media.
,
Tags: Actor Prabhas, Adipurush, To install Entertainment news., Kriti Sanon, Prabhas, saif ali khan
FIRST PUBLISHED : June 10, 2023, 18:16 IST