Bollywood
Pakistani actress had to praise SRK, users said – trying to attract attention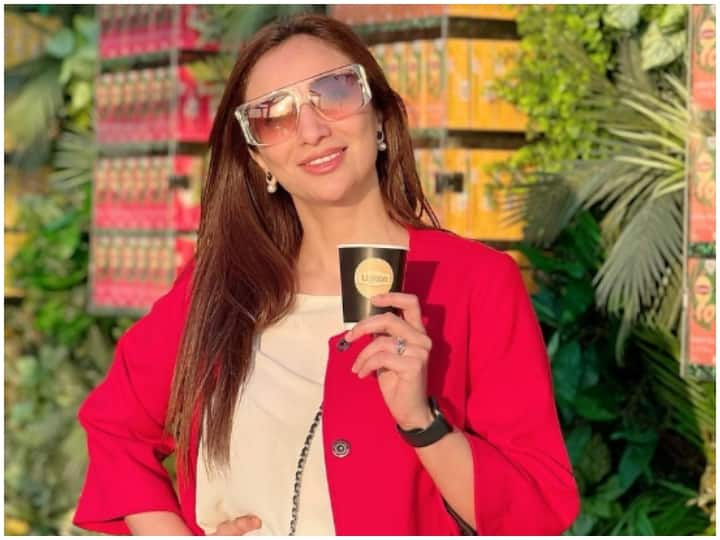 Shah Rukh Khan's 'Pathan' has created a buzz at the box office. At the same time, the fans are also celebrating his return with great enthusiasm. Please tell that Shah Rukh was last seen in the film Zero during 2018.
Pakistani actress wrote a post for Shahrukh
Let us tell you that the film Pathan was released on January 25, which is making new records everyday at the box office. Now Pakistani actress Anushe Ashraf posted about this film and described Shahrukh Khan as Universal Star. Ashraf wrote that she will always be a fan of Shahrukh. However, the social media users of Pakistan did not like his comment. He wrote that Ashraf wrote this post only to attract Shahrukh's attention.
Praised SRK in this way
In her latest Instagram post, Anushe wrote, 'No matter how much people dislike her. No matter how much the people of Pakistan feel that we should not promote Bollywood, but for me Shahrukh will always be a universal star. As artists, we believe that we connect people by going beyond boundaries. The world knows us only as human beings and this man (Shah Rukh) has done an amazing job. His way of speaking is also wonderful. Will always be a fan of Shahrukh.
Ashraf trolled on social media
Ashraf had to become a victim of trolling after writing a post for Shahrukh. Pakistani users slammed him for praising the Bollywood actor. The actress wrote, 'I am sharing the words of the users on my wall. The manner in which people have commented on my posts is commendable. He can also express displeasure on someone's opinion. According to them my opinion has no meaning. They believe that I wrote this post only to attract Shahrukh's attention. Haha, I guess there are many other ways to get attention. I only wrote my heart's words in my insta story.
This is how the actress targeted the trolls
Ashraf wrote, 'Celebs get praise and respect all over the world, but the people of Pakistan look at everything with hatred. This is not the right way. God knows what satisfaction they get in this, but to an outsider they are very harsh and negative. Good luck hating lovers.
Shahrukh's Pathan rocked
Significantly, Shahrukh Khan's film Pathan is earning very well. During the first four days, the film has earned more than 200 crores in India only. At the same time, on the day of opening itself, it had earned 106 crores worldwide. Deepika Padukone, John Abraham, Dimple Kapadia and Ashutosh Rana have also played important roles in this film by Siddharth Anand.