Bollywood
Paulo Coelho became a fan of 'Pathan', told Shahrukh Khan 'King', now the actor gave this answer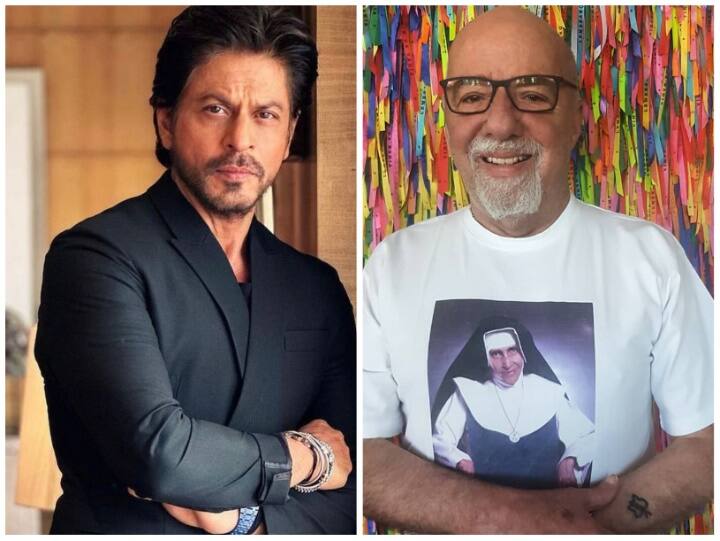 Shah Rukh Khan On Paulo Coelho: Not only the people of superstar Shahrukh Khan's country but the whole world is crazy about him. Shahrukh's fans are present in every corner of the country and the world. Actor's film Pathan is making a new record every day at the box office. Meanwhile, famous Brazilian writer Paulo Coelho had read ballads in praise of Shahrukh Khan. Now the actor has replied to the writer on this.
Paulo Coelho told Shahrukh the king
Paulo Coelho has shared a video, in which Shah Rukh Khan is seen in the balcony of his house Mannat and is thanking his fans for the success of the film Pathan. Tweeting this video, Paulo Coelho wrote, 'King, legend, friend and above all a great actor. (For those who do not know him in the West, I would suggest My Name is Khan and I am not a Terrorist).
You are always too kind my friend. Let us meet up sooner than soon!! Bless you https://t.co/7jLTJ4I8ec

— Shah Rukh Khan (@iamsrk) February 3, 2023
Shahrukh Khan gave this answer
Responding to this tweet by the writer, Shah Rukh Khan wrote, 'My friend. You have always been very generous. See you soon. Bless you. Fans are reacting to this tweet of Shahrukh Khan. One user wrote, 'Meet me too'. Another wrote, 'You deserve this praise. You are truly a legend'.
Paulo had praised this film of Shahrukh
Earlier in the year 2015, Paulo Coelho had praised Shahrukh Khan's film My Name is Khan. He tweeted, 'Congratulations to Karan Johar and Shahrukh Khan for My Name is Khan. I wish I could see some more of your movies in Europe. I've waited years to see this. In response, Shahrukh Khan wrote, 'Send me your address. I will send the films to you as soon as they are released.
The film continues to earn at the box office
Please tell that the worldwide collection of Shah Rukh Khan's film Pathan has been Rs 667 crore. At the same time, this movie has so far earned Rs 351 crore in India. Apart from Shah Rukh Khan, John Abraham, Deepika Padukone, Salman Khan and many other stars have worked in this.
Also read- Aruna Irani On Her Marriage: Aruna Irani's heart came on married men both times, said- 'Love is not easy'