Bollywood
Prakash Raj told 'The Kashmir Files' nonsense, then Vivek Agnihotri got angry like this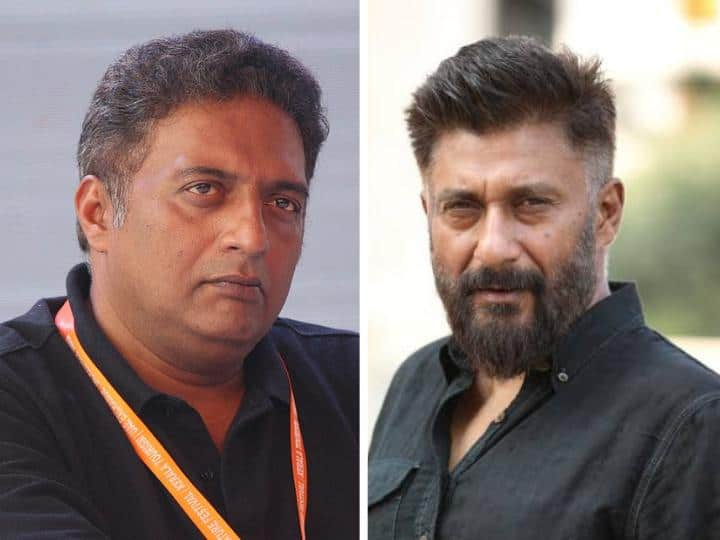 Vivek Agnihotri on Prakash Raj: If we talk about veteran actors of South Cinema, Prakash Raj's name will definitely be included in it. Prakash is well known for his impeccable style. Recently, Prakash Raj has made fun of Bollywood film 'The Kashmir Files' calling it nonsense. Meanwhile, Vivek Agnihotri, the director of The Kashmir Files film, has now vented his anger on Prakash Raj while giving a sharp reaction.
Prakash Raj by Vivek Agnihotri tightened on
Vivek Agnihotri's film The Kashmir Files was called nonsense at the Mathrubhumi International Film Festival of Letters held in Kerala recently. Along with this, Prakash also made fun of Vivek Agnihotri's Oscar shortlist issue. Vivek Agnihotri has now retaliated on this. Vivek Agnihotri has tweeted on his official Twitter handle that- 'A small film The Kashmir Files has given sleepless nights to the urban Naxalites. Alam is that even after a year, his generation is upset. They are calling its audience a barking dog and how can I get Bhaskar in Mr. Andhakar Raj, it is all yours, forever.'
In this way, Vivek Agnihotri has expressed his anger in strong words while retaliating against Prakash Raj. It may be known that in this tweet, Vivek Agnihotri's video containing that controversial statement of Prakash Raj has also been included.
A small, people's film #TheKashmirFiles has given sleepless nights to #UrbanNaxals so much that one of their Pidi is troubled even after one year, calling its viewer's barking dogs. And Mr. Andhkaar Raj, how can I get Bhaskar, she/he is all yours. Forever. pic.twitter.com/BbUMadCN8F

— Vivek Ranjan Agnihotri (@vivekagnihotri) February 9, 2023
Prakash Raj's statement sparked controversy
After the controversial statement of Prakash Raj, the controversy regarding the film The Kashmir Files has again heated up. In his statement, Prakash Raj said that- 'I consider the film The Kashmir Files as one of the most nonsense films. We know very well who has produced this film. Shameless, International Jury, spits on them. But the shameless director of the film is saying that I did not get the Oscar, he will not get the Oscar even Bhaskar did.
Read this also- Siddharth Kiara Wedding Reception Live: Siddharth and Kiara's wedding reception will be held in Delhi today, couple's warm welcome at Susral