Bollywood
Priyanka Chopra reached her old base after returning to India, shared the video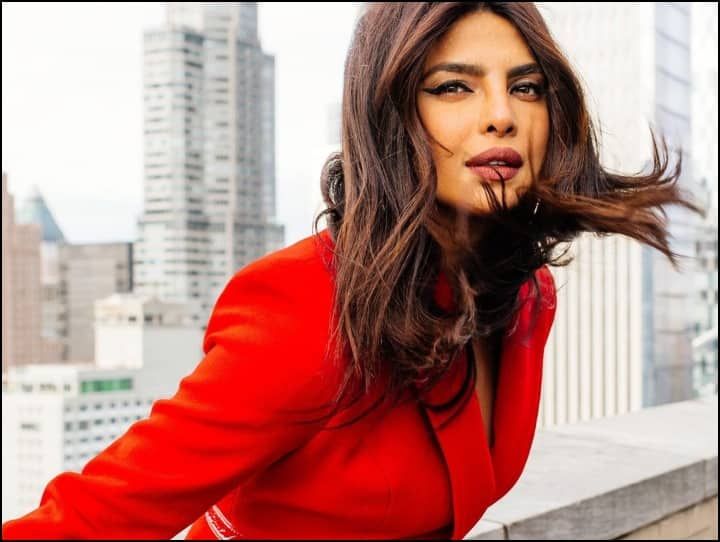 Priyanka Chopra Old Haunt Video: We all know that the joy of returning home is greater than every happiness and these days actress Priyanka Chopra is enjoying this happiness to the fullest. After marriage, Priyanka stays in America, while now she has returned to her country India after three years.
Priyanka Chopra returned to Mumbai on November 1, after which her pictures and videos started making headlines. At the same time, the process of his photos and videos is going on one after the other on social media. Meanwhile, now Priyanka has reached her old base in Mumbai or rather her favorite place.
Priyanka shared the video
Priyanka Chopra has shared a video on her Instagram, in which she is seen having fun at one of the most popular spots in Mumbai, 'Marine Drive'. Sharing this video, he wrote in the caption, "At my old base, even if only for a minute. Mumbai I missed you a lot."
Seeing this video of Priyanka Chopra, it is clear that she is very fond of this place and after three years she is very happy to visit it once again.


Found advice on eating panipuri
This style of Priyanka Chopra and this video of her is being liked by her fans. At the same time, people are giving their own reaction in the comment section. A user advised her and wrote, "Eat panipuri there and try vada pav together, you are a desi girl." So there another user wrote, "India also missed you a lot." However, on this post of Priyanka, such reactions of users are continuously coming out.
Also read-
Boney Kapoor shared Janhvi Kapoor's bathroom secret on National TV, 'Mili' actress screamed as embarrassment